According to IRI data, 2018 was another lackluster year for the bread category with dollar sales up only 0.6% and unit sales down 1.6%.1 But bakery has traits that consumers are looking for—like fresh, convenient, high fiber, and whole grain—so what's going on? The time has come for a turnaround in bakery. Frozen foods did it, and bakery can, too. Here's how.
Bright Spots in Bakery
While things have been challenging for the bread segment, particularly for center aisle bread, there were a few bright spots in the bakery category last year. Dollar sales grew by 6.6% for bagels/bialys and 3.0% for pita bread. Bagels and bialys address the consumer trends of snackable and on-the-go, while pita bread aligns well with the rising popularity of ethnic foods.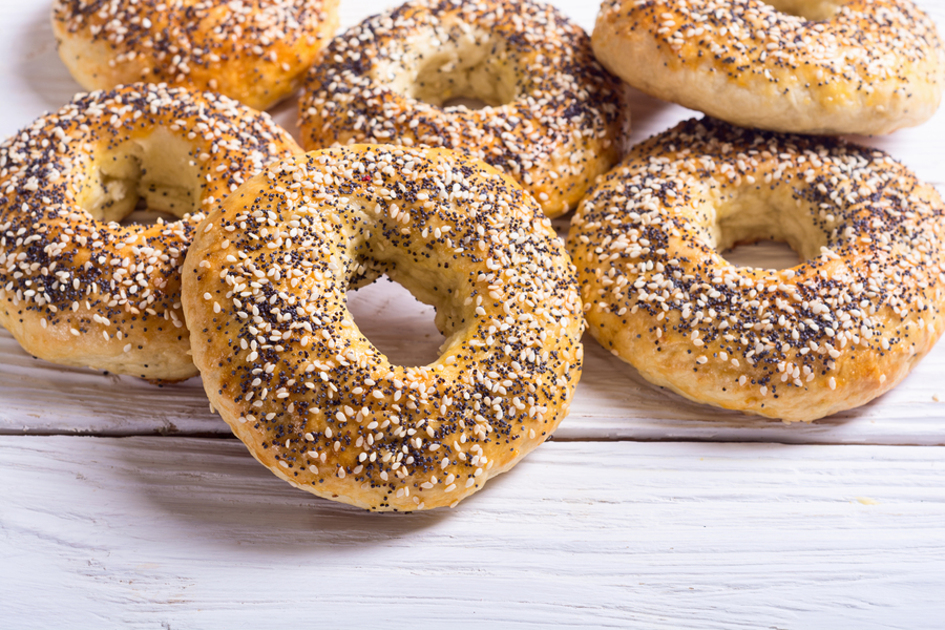 But the picture isn't so rosy for bread. While bread has excellent household penetration at 92%, Americans are eating it less frequently and less overall, according to a recent Packaged Facts report.2 This decline comes at a time when consumers are seeking a number of benefits that bread has.
As consumers move away from the center aisle to shop the fresh perimeter, it's more important than ever for the bread category to refresh its image and remind consumers of all it has to offer.
Bread Is On Trend
Healthy, natural, and convenient are not only in, but they're also increasingly becoming a requirement for many consumers. Bread can meet these needs and many more. The bread segment is able to deliver on a long list of trends, including:
High fiber
Whole grain
Alternative grains – ancient grains, sprouted grains, and gluten-free
Plant based
Healthy inclusions – such as seeds and nuts
Clean label – natural, non-GMO, and organic
Fresh
Locally produced
Convenient – ready-to-eat, portable, and snackable
Economically priced
Ethnic offerings – such as pitas, tortillas, and naan
Artisan styles
Sustainable – wheat is grown in the U.S., and over 95% is rainfed
Fortified – with protein, prebiotics, vitamins, or minerals
Reconnecting With Consumers
The past several years of flat sales in the bread segment, combined with the segment's inherent benefits and potential opportunities, point to two key problems: 1) The benefits of bread, especially center-aisle bread, are not clear to consumers. 2) Manufacturers may not be moving quickly enough to address the trends that most excite consumers.
What Consumers Don't Know
Bread is strongly associated with attributes such as fiber, whole wheat, and whole grain in the minds of consumers. But what about fresh, locally produced, and sustainable? What about fortifications that transform bread into a better-for-you, functional food? There a number of stories not being told. Front-of-package claims and focused marketing efforts are key to spreading these messages.
Fresh
According to a Nielsen report, fresh categories drove 49% of dollar growth at food retailers in 2018.3 Fresh is important to consumers and increasingly synonymous with healthy eating. Center-aisle bread can get in on this action with claims like "fresh baked daily" and "delivered daily to your store."
The extensive network of industrial bakeries across the country is largely unknown to consumers. Educating consumers about this system of just-in-time production will help them understand that center-aisle bread is a fresh product.
Locally produced
Center-aisle bread is fresh because it's locally produced. This is another aspect to the story that's sure to resonate with consumers. Not far from where each consumer lives, works, and grocery shops is an industrial bakery that consumers are probably not aware of.
Marketing and package claims that call out "locally produced" or "baked locally" will tap into the popular "buy local" movement which encompasses the concepts of a healthy local economy, regional self-sufficiency, and supporting the businesses and people in the community. Manufacturers may even wish to identify the location of production (e.g., "baked locally in Brattleboro, Vermont").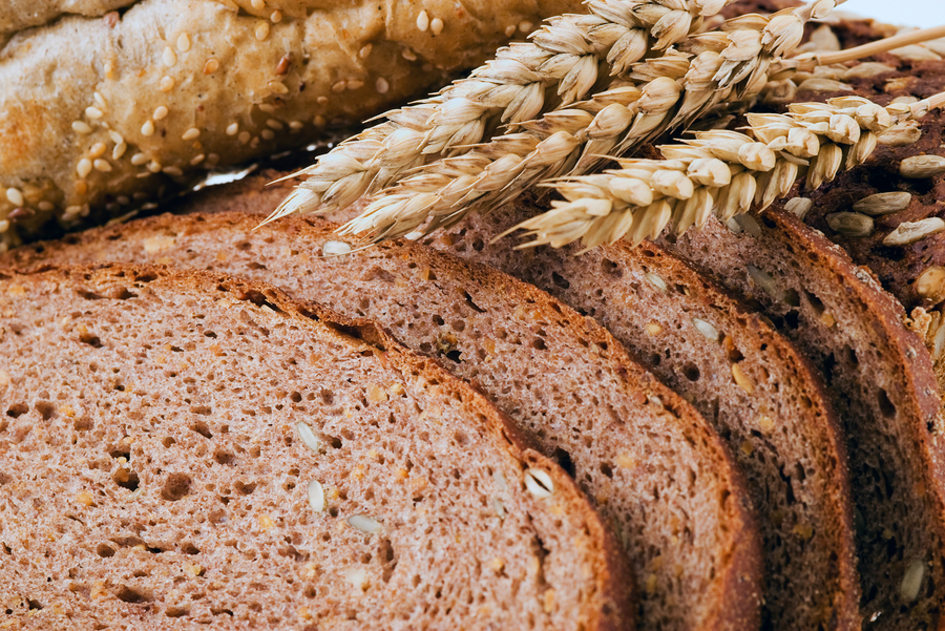 Sustainable
Since wheat is the main ingredient in most breads, it's a simple matter to tell a compelling sustainability story. Describing wheat production in the U.S. heartland by Midwest farmers makes for heartwarming marketing copy in itself. But add in sustainability tidbits—e.g., "Did you know that over 95% of U.S. wheat doesn't require irrigation?"—and you'll make them feel truly good about purchasing that product.
The efficiency and high yields of U.S. wheat production present plenty of options for sustainability messaging. Sourcing transparency for wheat, as well as other ingredients, can also help build trust with consumers. Where feasible, farms and even mills can be identified to further increase transparency.
Fortified
Consumers expect vitamins and minerals to be added to their cereals, proteins to their plant-based milks, and probiotics to their yogurts, but what about bread? In fact, bread made with enriched flour contains iron and the B vitamins folic acid, riboflavin, niacin, and thiamine. However, since iron is the only one of these that's required on the nutrition label, consumers may not be aware of the full impact of bread's nutrient contribution to the diet. Taking advantage of voluntary nutrient labeling, in addition to calling out the nutrients on the front of the package, can help consumers view bread as a nutritious food.
To boost the nutrients in bread further, a custom nutrient premix can be added. A custom nutrient premix can contain not only vitamins and minerals, but also omega-3 fatty acids, prebiotics, probiotics, and even proteins. Using a custom nutrient premix can greatly improve the nutrition label of bread and allow for nutrient content claims like "high" or "good source" of a nutrient. This can be especially important to parents when choosing which bread to buy since sandwiches for kids is one of the most common uses of bread.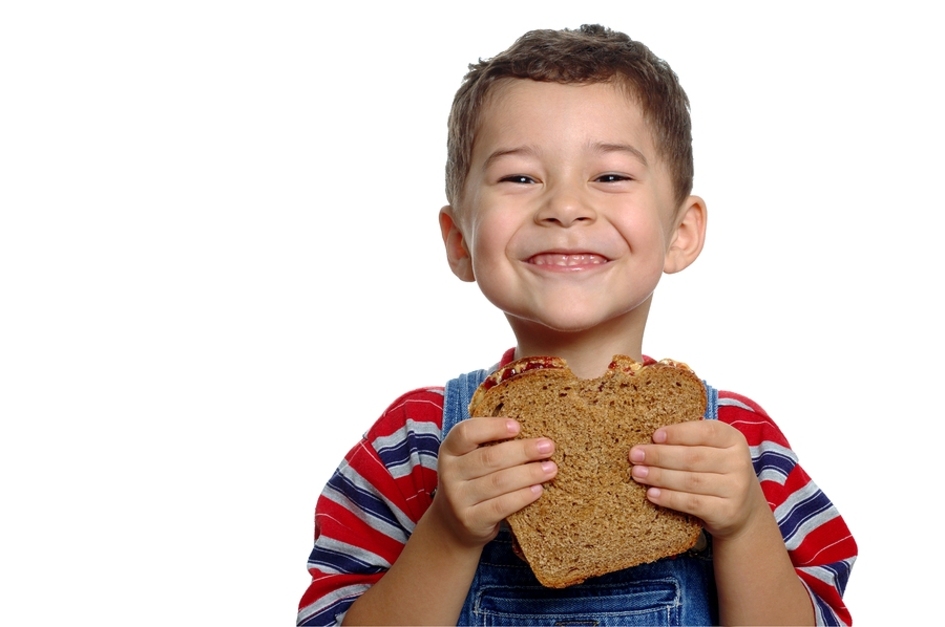 Key Growth Areas for Bread
Besides educating consumers about the less understood benefits of bread and other bakery products, manufacturers should consider whether they are moving quickly enough on important trends. Trends that are going strong include high protein, artisan, functional foods, keto, paleo, gluten-free, allergen-free (which includes wheat-free and egg-free), and of course, clean label. If the bakery category doesn't address consumers' most important concerns, then consumers are likely to move on to products that do.
It's Time to Turn It Around
We've seen this before. The frozen foods category was suffering for several years as consumers shifted to the fresh perimeter. But the category reinvented itself in a few strategic ways—by linking frozen to fresh (by promoting the idea that freezing locks in freshness), reformulating for clean label, adding a variety of plant proteins and other trending ingredients, and expanding ethnic offerings.
The case study in frozen foods illustrates how center-aisle bakery can reconnect with consumers—by using smart marketing strategies to educate consumers and by offering a variety of high quality, relevant products. Healthy nutrition continues to be a key component of creating high-quality products. High fiber, whole grain, and plant-based are inherent strengths of the bakery category. Consider adding a Watson custom nutrient premix to take your product to the next level!
Why Fortify? Find out now! Download our Strong Case for Fortification guide

References
1. Information Resources, Inc. (2018). Data for the 52 weeks ending July 15, 2018. https://www.iriworldwide.com/
2. Packaged Facts. (2018). U.S. Food Market Outlook 2018. Retrieved from https://www.packagedfacts.com/Food-Outlook-11000243/
3. Nielsen. (2018). Total Consumer Report. Retrieved from https://www.nielsen.com/content/dam/corporate/us/en/reports-downloads/2018-reports/total-consumer-report-june-2018.pdf