Any way you slice it, 2018 is shaping up to be a strong year for frozen pizza. Growth was reported for all top ten companies, as well as for newcomers like CAULIPOWER. Key trends grabbing consumers' attention include better-for-you pizzas, crust and topping innovations, an expansion of clean label, and more.
Sales Are Rising
IRI data for the 52 weeks ending March 25, 2018, showed sales growth of 3.15% for retail frozen pizza, bringing total sales to more than $4.7 billion.1 High-growth brands included Tony's (up 21.42%), Newmann's Own (up 11.51%), Home Run Inn (up 8.44%), and California Pizza Kitchen (up 6.3%). Private label also did well, growing 11.09% during that period to reach $627.7 million.
DiGiorno, the top-selling frozen pizza brand in the U.S., grew 3.68% to $1.1 billion, contributing to Nestlé's total $2.0 billion growth in frozen pizza sales. Nestlé's other frozen pizza brands include Tombstone, Jack's, and California Pizza Kitchen.
A Transparency Market Research report forecasts a global CAGR of 6.5% between 2017 and 2026 for frozen pizza and notes that the Asia Pacific region, in particular, will likely experience growth due to lifestyle changes and the need for more convenience foods.2 Globally, North America continues to dominate the frozen pizza market, supported by leading companies' emphasis on product innovation and quality improvements.
Why Consumers Love Frozen Pizza
The top reasons consumers purchase frozen pizza are:
Convenience
Indulgence
Variety of toppings
These inherent benefits are why frozen pizza has become a staple in so many U.S. households. Frozen pizza is quick, easy, fun, and often a household favorite for kids and adults alike. Consumers don't want these benefits to disappear. But they are looking for frozen pizza that's a little better in some way—higher quality, healthier, with a cleaner label, or with exciting new ingredients.
Clean Label
Frozen pizza companies are increasingly using clean label ingredients and front-of-package claims to distinguish themselves from the competition. While natural, organic, or non-GMO claims are still appreciated by consumers, clean label claims have expanded even more in the frozen pizza category.
Realgood Pizza claims antibiotic-free chicken, while Smart Flour Foods calls out its hormone-free cheese and nitrate/nitrite-free pepperoni. Chef Anthony Russo's frozen pizzas contain no additives, preservatives, artificial flavors, nitrates, rennet, rBST, or pre-frozen toppings and was identified by Prevention Magazine as one of the "Cleanest Packaged Foods." The trending clean label claims for frozen pizza include:
Natural
Non-GMO
Organic
No preservatives
Hormone-free
Nitrate/nitrite-free
Antibiotic-free
Clean label can mean different things to different people and ranges from the absence of artificial ingredients to minimal processing to environmentally sustainable sourcing. Clean label dough conditioners are a simple way to remove artificial ingredients from frozen pizza, as well as shorten the ingredient statement. Click to learn more about Clean Label Baking Ingredients that can replace label-unfriendly ingredients, such as chemical dough conditioners, while preserving product quality and shelf life.
Premium
Premiumization is another major trend in frozen pizza. A Mintel report on the U.S. pizza market found that three out of four frozen pizza consumers would pay more for a higher quality frozen pizza.3 Premium frozen pizza options have become widely available, even in mainstream brands, often blurring the line between mainstream and specialty frozen pizza. Gourmet and clean label ingredients, along with upscale packaging designs, are a sure way to attract consumer interest.
A Nielsen report analyzing the global trend of premiumization shows that, across all generations surveyed, the most defining feature of a premium product is high-quality materials or ingredients.4 The top reasons for buying premium are for self-esteem (e.g., feeling good, confident, and successful) and status (e.g., being seen by others as having good taste, being successful, and being a trendsetter). Consumers derive emotional satisfaction from the better quality, health, and experience of premium products.
Gluten-Free
Gluten-free has officially gone mainstream in frozen pizza with the launch of DiGiorno Ultra Thin Gluten Free Pizza, the brand's first ever gluten-free product line. Instead of wheat, the crusts of these non-GMO pizzas are made from rice flour and rice starch, potato flour and potato starch, and tapioca starch. The blend is similar to that of natural food company Amy's Kitchen, whose gluten-free pizzas contain rice flour, tapioca starch, and potatoes.
Gluten-free pizza crusts can also be made with ancient grains. Smart Flour Foods uses a blend the company refers to as "smart flour"—a combination of tapioca flour, sorghum flour, teff flour, and amaranth flour—in addition to potato and tapioca starches in its frozen pizzas. Smart Flour Foods promotes sorghum for its fiber and antioxidant content, teff for its calcium, and amaranth for its protein.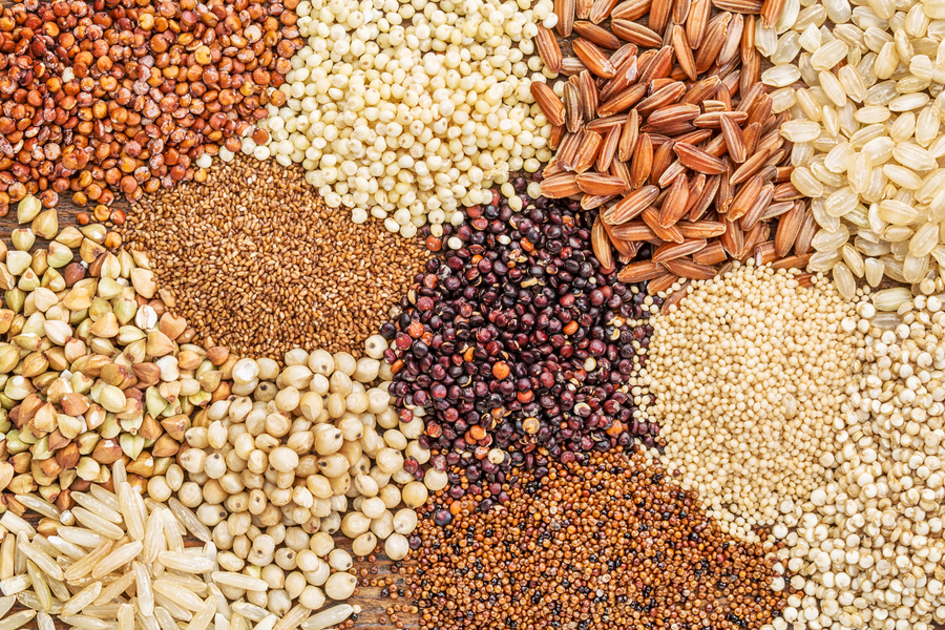 Even veggies can be added to a gluten-free crust. Newcomer CAULIPOWER reached $2.1 million in sales this past year with its cauliflower-based products, which include frozen pizzas with crusts made of cauliflower, rice flour, cornstarch, and tapioca.5 Realgood Pizza is known for both its cauliflower crust pizzas (which blend cauliflower with almond flour, coconut flour, tapioca flour, and cheese), as well as for its high-protein chicken crust pizzas (made of chicken breast and parmesan cheese). Realgood Pizza is both gluten-free and grain-free.
Learn more about Watson's Gluten Free Products.
Healthier Options
Consumers love pizza. And they seem to love it even more when they can find one that promises indulgence with a little less guilt. There are a number of ways manufacturers are updating their traditional frozen pizza formulas into better-for-you versions. Nutritional improvements showing up in frozen pizza include:
More protein
Less sodium
More fiber
Reduced carbs
Reduced calories
Realgood Pizza's chicken crust pizzas illustrate the high-protein possibilities for frozen pizza. One serving, which equals half of the personal pizza, provides 25 grams of protein. Crusts made with legume flours or with additional gluten can also boost total protein. High-protein toppings include low-fat meats and cheeses, as well as plant-based options like tofu, tempeh, and seitan. Higher protein levels can also help reduce carbohydrates. Realgood Pizza calls out its relatively low carbohydrate content of 4 grams on the front of its package.
A healthier pizza can also be one with more fiber like CAULIPOWER Veggie Pizza with 3 grams of fiber. Manufacturers can choose from a wide variety of fibers that can be used in the crust to boost overall fiber content. Fiber can even be added to a custom nutrient premix.
A lower-calorie pizza will also attract consumers, as long as it doesn't seem to sacrifice taste. Fewer calories are an inherent advantage of thin crust pizzas, including cauliflower crust pizzas, which are also made thin. Other options include reducing the amount of sugar in the formula and using less or lower-fat meats and cheeses.
Bold Toppings
Pizza is a highly adaptable food and a great way to deliver unique or trending ingredients. Bold flavors are especially attention-grabbing, such as Cali'flour Artisan Flatbread Style Pizza in Spicy Jalapeño or Amy's Barbeque Pizza with barbecue tofu, spinach, and red onion.
Frozen pizza also lends itself well to showcasing global flavors. Around the world, frozen pizza is made with toppings that are popular and available locally. For example, frozen pizzas in India are rich in spices and vegetables, whereas frozen pizzas in Mexico are likely to feature chili, shrimp, avocado, and grilled or fried onions.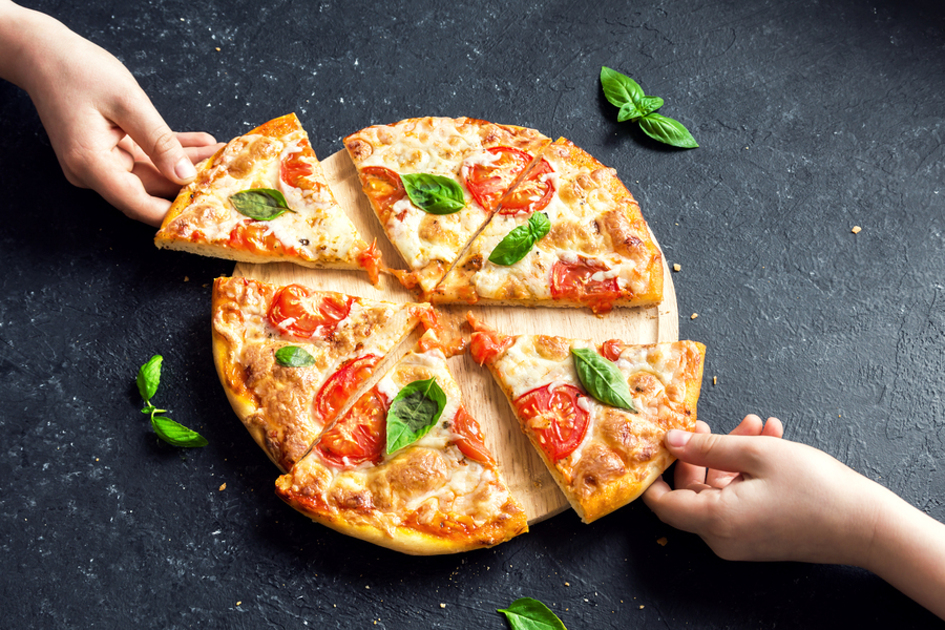 Grab Your Piece of the Pie
Other trends for 2018 include the growth of vegan frozen pizzas led by Daiya Deliciously Dairy-Free Pizza, which uses a meltable plant-based cheese, and the expansion of snack pizzas, such as DiGiorno Pizza Buns and Totino's Pizza Rolls. In addition, medium frozen pizzas, which serve up to two people and reduce food waste, are in demand and expected to gain market share.
Consumers' excitement over new toppings and crusts, along with formulas that are clean label, gluten-free, and better-for-you, creates a variety of opportunities to grab your piece of the pie! Count on Watson to meet all of your baking needs—from dough conditioners to gluten-free baking mixes to clean label baking ingredients.
Click to see our complete Bakery Ingredient product line.
References
1. Kvidahl, M. (2018). State of the Industry 2018: Frozen pizza grows thanks to product diversity. Retrieved from https://www.snackandbakery.com/articles/91747-state-of-the-industry-2018-frozen-pizza-grows-thanks-to-product-diversity?v=preview
2. Transparency Market Research. (2017). Frozen Pizza Market – Global Industry Analysis, Size, Share, Growth, Trends and Forecast 2017 – 2026. Retrieved from https://www.transparencymarketresearch.com/frozen-pizza-market.html
3. Mintel. (2016). US Pizza Market Report. Retrieved from https://store.mintel.com/us-pizza-market-report
4. Nielsen. (2016). Moving On Up: Premium Products Are in High Demand Around the World. http://www.nielsen.com/content/dam/nielsenglobal/eu/docs/reports/nielsen-global-premiumization-report-december-2016.pdf
5. Kvidahl, M. (2018). State of the Industry 2018: Frozen pizza grows thanks to product diversity. Retrieved from https://www.snackandbakery.com/articles/91747-state-of-the-industry-2018-frozen-pizza-grows-thanks-to-product-diversity?v=preview