The landscape of personalized nutrition has been changing fast as companies explore new strategies to connect with consumers and new technologies to better customize their experience. Food and beverage manufacturers pursuing personalized nutrition platforms now find themselves in the company of tech investors who are also seizing this opportunity—with more than $150 million1 invested so far. Read on to learn what personalized nutrition will look like in 2020.
Why Personalized Nutrition?
Personalized nutrition has broad consumer appeal. A nutrition strategy for weight loss, muscle gain, increased energy, or disease prevention that is individualized and backed by science is a game changer for consumers who try standard dietary recommendations but don't see results. Personalized nutrition replaces the notion of a one-size-fits-all diet with a diet based on an individual's data—such as DNA profile, gut microbiome diversity, blood work, body metrics, and lifestyle factors like exercise, sleep, and stress.
Food shopping with individual nutrition needs in mind is nothing new for most consumers. For example, one consumer may focus on high protein, gluten-free, and calcium-fortified foods, while another may buy mostly low sugar, lactose-free, and organic products. But what the new field of personalized nutrition offers consumers is scientific evidence to guide their nutrition choices.
Recent Innovations in Personalized Nutrition
Recent advances in personalized nutrition are occurring on multiple fronts. For example, the body of research identifying differences in how individuals process and react to nutrients continues to grow. Individual differences have been discovered in insulin responses to sugar intake, blood pressure changes with salt intake, and genetic susceptibility to weight gain and vitamin deficiencies, to name a few.
There have also been innovations in collecting and managing personalized nutrition data. These technologies range from gut microbiome testing kits to wearable devices for health monitoring to apps for personalized nutrition coaching and support. Big data analytics and AI have also expanded into personalized nutrition. These are being used as tools to process the large amounts of personal data collected and to create personalized diet algorithms.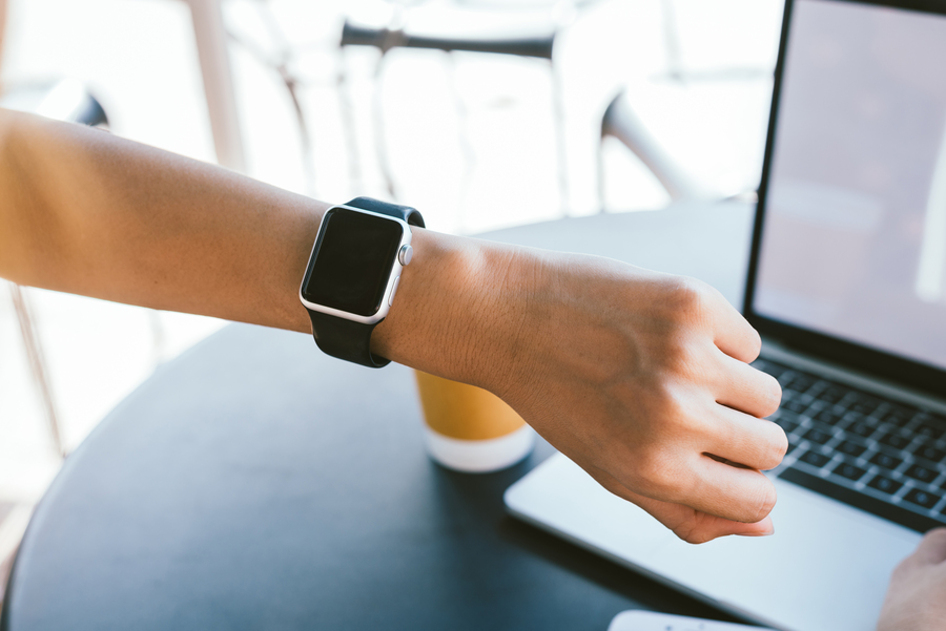 Another area of innovation in personalized nutrition is the development of new home appliances that can prepare personalized beverages and foods. In the future, every kitchen could be stocked with a 3D food printer that's fully integrated with the user's wearable device through the internet of things and makes customized foods and beverages for each member of the household.
Let's take a look at some of these innovations in action:
New Focus on Gut Microbiome
Campbell Soup Company's recent sale of its personalized nutrition start-up Habit (one of several sales initiated as part of an overall financial strategy) to microbiome expert Viome signals a new focus for personalized nutrition diagnostics. Habit, which relied on DNA and blood tests, body metrics, and questionnaires on lifestyle habits to develop personalized meal kits had made headlines with its pioneering approach to "food as medicine."
Under Habit's new owner, the at-home DNA test kit has been dropped, but many believe it will soon be replaced with Viome's at-home microbiome test kit. The shift from nutrigenomics to nutrimicrobiomics reflects surprising new research that links diseases such as type 2 diabetes, obesity, food allergies, and even Alzheimer's disease with disturbances in the gut microbiome.
The gut microbiome produces bioactive compounds that can cause changes in hormone activity in the body, as well as changes in gene expression. And since the gut microbiome interacts with and is affected by nutrients, there's great potential to use personalized nutrition interventions to modify the gut microbiome for both disease prevention and treatment. The population and diversity of the gut microbiome may play an even greater role than genetics in how individuals metabolize food.
Personalized Snacking
While some personalized nutrition companies sell meals and others offer dietary supplements, Mars-backed Foodspring believes personalized snacks are the future. Mars, Inc. became one of the latest major food companies to enter the personalized nutrition space when it acquired a majority stake in Foodspring, a German-based company selling personalized nutrition products across Europe.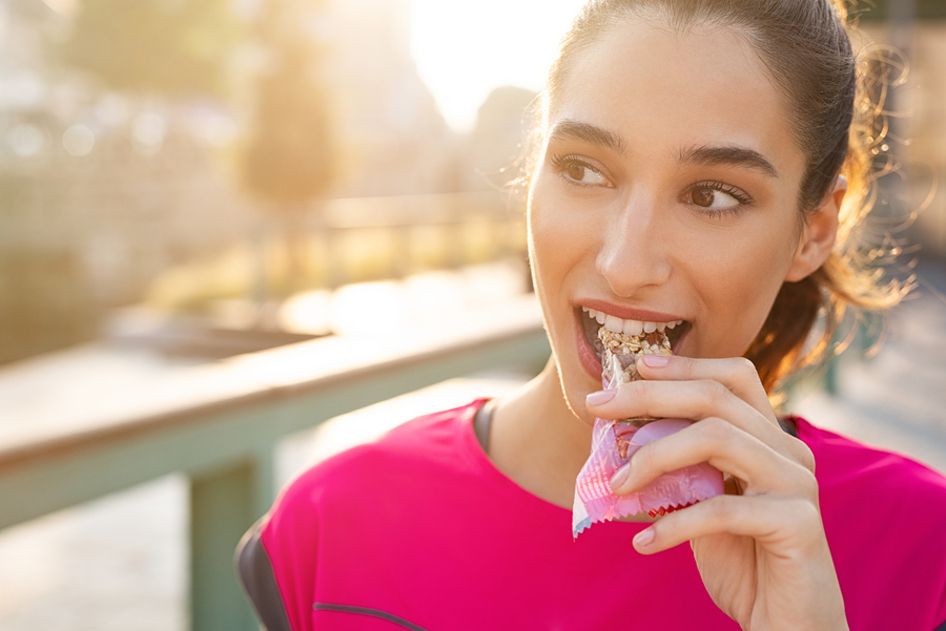 Foodspring's approach to personal data collection is fast and easy—no DNA testing, no blood work, no gut microbiome analysis—just a quick online questionnaire. The assessment includes weight and height to determine BMI, food allergies and dietary habits, health conditions, activity levels, and health and fitness goals. Based on this information, Foodspring provides recommendations from its large assortment of products that consist primarily of convenient, single-serve snacks.
These customized snacks include protein bars, shake mixes, RTD beverages, muesli cups, coconut chips, nut and berry snacks, protein balls, and more. Snack multi-packs can be ordered online and delivered right to your door. Customers may also choose products based on their desired eating occasions, such as in the morning, in the evening, before training, and after training. Foodspring also personalizes beyond nutrition by including organic, vegan, and paleo options.
In-Home Personalized Beverage Maker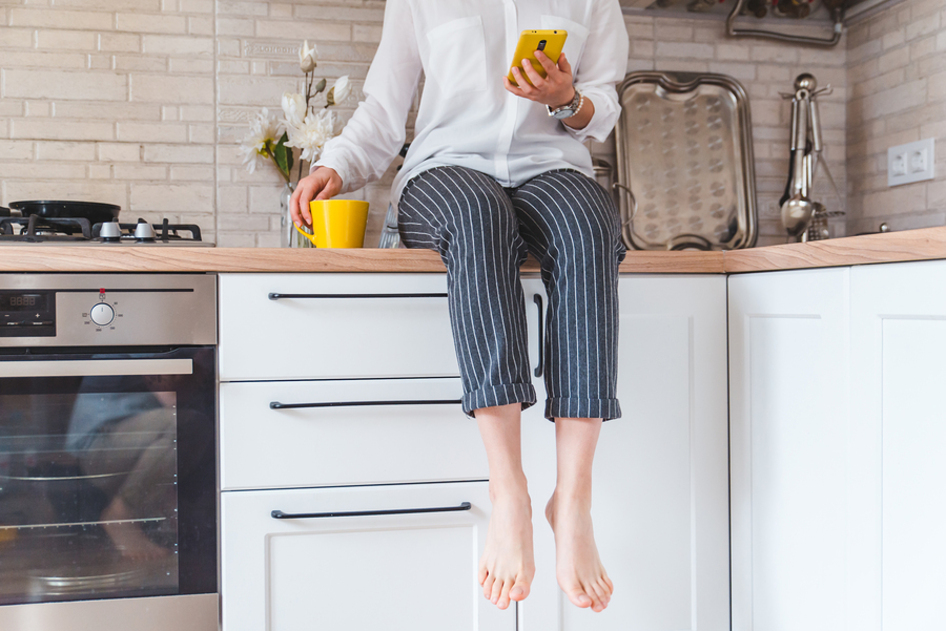 DSM's new venture combines consumers' interest in personalized nutrition with their love of beverage machines. DSM is now the largest shareholder in Mixfit, Inc., a company that sells its customers a countertop beverage machine along with a monthly subscription of beverage powders.
These beverage powders contain a blend of twenty-three nutrients that include vitamins, minerals, inulin, and pea protein. With an app that utilizes machine learning, the Mixfit countertop system creates a beverage based on real-time personalization by analyzing an individual's food consumption and exercise data for that day.
The goal of the Mixfit system is to detect any nutritional gap for the day and create a personalized beverage that fills that gap. Mixfit's focus on nutritional gaps is especially relevant in light of the Dietary Guidelines for Americans report2 which identified ten nutrients underconsumed by Americans, five of which are nutrients of public health concern: calcium, vitamin D, potassium, dietary fiber, and for certain population groups, iron. Using custom nutrient premixes is an easy way to add precise blends of needed nutrients to a food or beverage.
Download our Guide to Nutrients of Concern

Using Custom Nutrient Premixes for Personalized Nutrition
The field of personalized nutrition is creating new opportunities for a whole ecosystem of industries—biomedical, digital technology, home appliance, and of course, food and beverage. In the end, it will be up to the food and beverage industry to deliver personalized nutrition to consumers, whether through meals, snacks, beverages, or ingredients for the kitchen appliances of the future.
Personalized nutrition starts with the right nutrients. Food and beverage companies looking to capitalize on the growing consumer interest in personalized products can use custom nutrient premixes as a strategy to meet this need. Whether it's functional foods and beverages that fill common nutrient gaps, promote weight loss or sports performance, support age- or gender-based nutrition needs, or address specific health concerns like heart, joint, or eye health, custom nutrient premixes can do the job.
Learn how to customize your products with Watson's Custom Nutrient Premixes, and give today's consumers the personalized experience they're looking for!