This is the year the global eSports market will surpass $1 billion in revenue. Prize money is high at the top eSports competitions, and so is viewership. Learn how manufacturers of foods, beverages, and nutritional supplements can tap into this fast-growing market. Here we cover the top eSports events, corporate sponsorship opportunities, and the kinds of products that can support gamers' unique needs for sustained energy and focus.
Rapid Growth in ESports Market
According to eSports analytics company Newzoo, global eSports revenue will reach $1.1 billion in 2019 (up 26.7 percent from last year), with $456.7 million of this coming from sponsorships.1 In addition, the audience is forecast to exceed 450 million viewers this year, growing by 15 percent from last year.2
Targeting Gamers
Creating products specific to gamers represents an attractive opportunity for manufacturers of foods, beverages, and nutritional supplements to engage with the eSports market in a way that provides real value and extends beyond event sponsorship.
In addition, gamers are valuable as influencers on social media in a variety of categories, including foods and beverages. Google found that 83 percent of YouTube Gamers surveyed give food and beverage product recommendations, and 73 percent are willing to pay more for top quality food and beverage products and services.3
Gamer Demographics
While the "core gamer" is still predominantly young and male, the overall gamer category has grown quite diverse as video games have become a mainstream pastime. According to the Entertainment Software Association, the average age of U.S. gamers is 34 years old, and nearly 45 percent of U.S. gamers are female.4 Twenty-eight percent of U.S. gamers are under 18, 29 percent are 18-35, 20 percent are 36-49, and 23 percent are 50+ years old.5
The Top ESports Events You Should Know About
Over the past decade, a brand new type of sports event has emerged—the eSports tournament. Regional and international competitions now exist for the most popular video games, complete with professional gamers, sponsors, merchandise, and audiences that fill stadiums to watch on the big screen as teams compete for big prize money. The top eSports events this year are:
Fortnite World Cup
League of Legends World Championship
The International (DOTA 2)
Call of Duty World League
IEM Katowice
The Overwatch League
HALO World Championship
PUBG Global Championship
The 2019 Fortnite World Cup, organized by Epic Games (the game's developer), has the largest prize pool (at $100 million) of any eSport competition ever, to be spread out across its multiple tournaments. The tournaments consist of weekly online qualifiers that run from April to June, with the final tournament held in July in New York City. Fortnite is dominating live streaming platforms like Twitch and holds the record for video game related uploads in a single month on YouTube.
Riot Games' League of Legends World Championship (known as Worlds) is held in a different region each year. This year, Worlds is in Europe: the Play-In and Group stages in Berlin, the Quarterfinals and Semifinals Knock-Out stages in Madrid, and the Finals in Paris. Worlds will be in China in 2020 and in North America in 2021. Last year's Worlds had nearly 100 million unique online viewers and was the most viewed eSports tournament of the year. Live streaming by League of Legends players on Twitch was instrumental in expanding the game's popularity.
The International is the global eSports competition for DOTA 2, organized by its developer Valve Corporation and held in Shanghai. The regional DOTA 2 Asia Championships (known as DAC), is a noteworthy event in itself, with $1 million in prize money last year.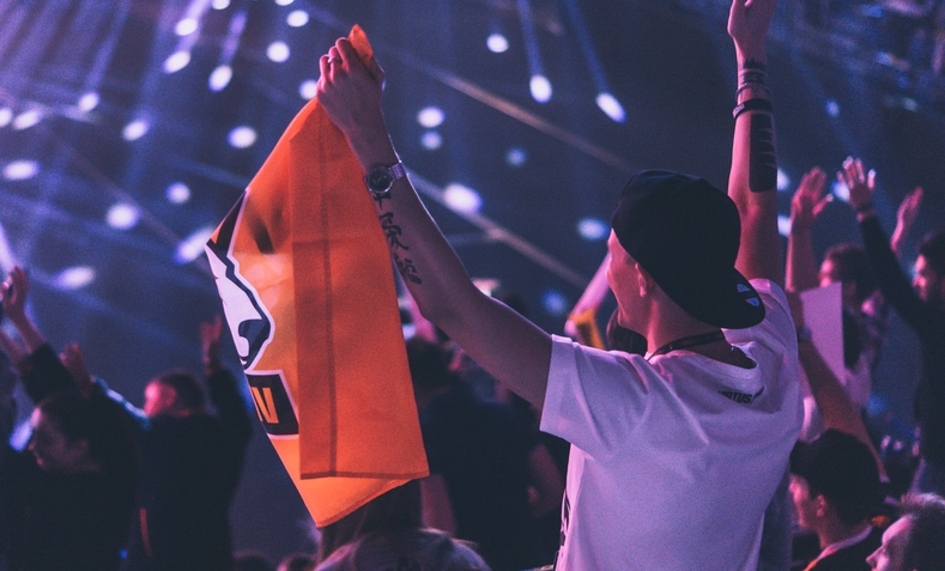 Corporate Sponsorships in ESports
As big prize money drives viewership, companies of all kinds have become interested in eSports sponsorships. Sponsors of eSports teams have included tech companies Intel and Corsair, insurance companies GEICO and State Farm, and food and beverage brands such as Snickers, Red Bull, Monster Energy, 5-hr Energy, and Bud Light.
Companies can choose to sponsor eSports teams competing in the events (like the Snickers sponsorship of the FlyQuest teams), or they can partner with the game organizer to become an official sponsor of the game (such as Bud Light—the official Overwatch League beer sponsor). Brands can also sponsor individual players on Twitch. This typically includes a branded banner on the gamer's Twitch page but can also include product placement while the gamer is playing.
Packed stadiums and millions of online viewers make the eSports market a compelling opportunity for companies—especially for manufacturers of foods, beverages, and nutritional supplements that can support the unique needs of gamers.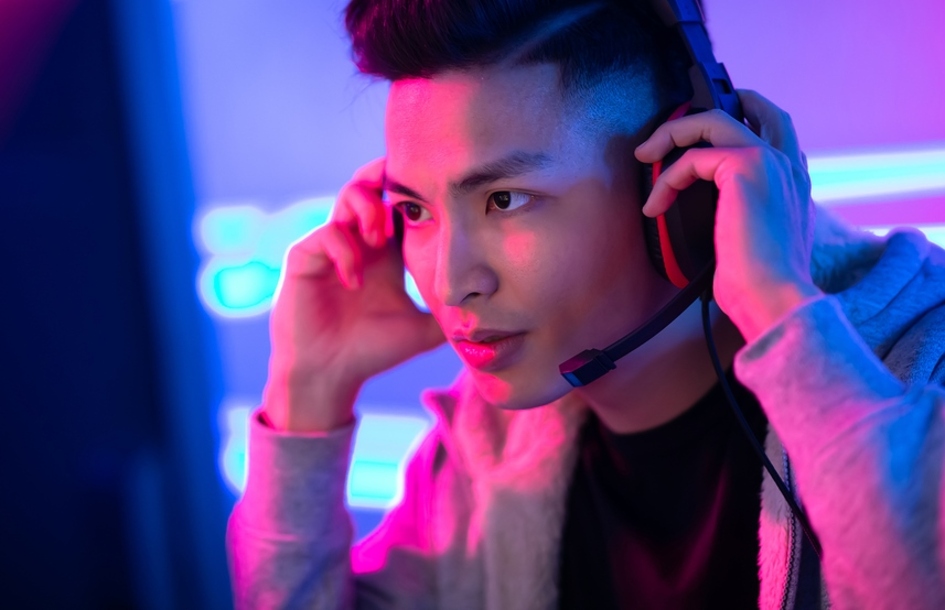 What Gamers Expect from ESports Foods, Beverages, and Nutritional Supplements
Although gamers have long been a secondary market for energy drinks, an energy claim is no longer sufficient to meet the needs of gamers today. The emphasis should be on sustained energy, mental focus, optimal visual processing, nerve and muscle support, and of course, convenience.
For sustained energy, caffeine and sugar levels should not be too high, since this could cause an eventual caffeine or sugar crash. In fact, low sugar and sugar-free are gaining traction. For mental focus, L-theanine has become the go-to ingredient in eSports products, while lutein and zeaxanthin are being added to support visual acuity and processing speed.
Other ingredients trending in eSports products are B vitamins, botanicals such as ginseng and bacopa leaf extract, medium-chain triglycerides from coconut oil, lion's mane mushroom, and the amino acids taurine, tyrosine, L-citrulline, and L-carnitine. Protein and fiber are featured in some eSports products to provide satiety over long gaming sessions.
Convenient formats, such as ready-to-drink beverages, powdered drink mixes, bars, and energy crystals, typically work the best for gamers.
Get in the Game
For food and beverage manufacturers who don't want to wait on the sidelines while the eSports market takes off, now's the time to get in the game. Consider if one of your brands might be a good fit for this market and whether eSports sponsorship could help grow the brand.
Better yet, tap into this rapidly growing market by transforming an existing beverage or snack into a functional eSports product or by developing something brand new. Be sure to add the right vitamins, carotenoids, amino acids, or botanicals with a custom nutrient premix from Watson. Game on!
Click to learn more about creating a Custom Nutrient Premix for your products.
References
1-2. Pannekeet, J. (2019). Newzoo: Global Esports Economy Will Top $1 Billion for the First Time in 2019. Retrieved from https://newzoo.com/insights/articles/newzoo-global-esports-economy-will-top-1-billion-for-the-first-time-in-2019/
3. Thompson, K. (2015). Why gamers should be part of your audience strategy. Retrieved from https://www.thinkwithgoogle.com/consumer-insights/why-gamers-should-be-part-your-audience-strategy/
4-5. Entertainment Software Association. (2018). Essential Facts About the Computer and Video Game Industry. Retrieved from http://www.theesa.com/wp-content/uploads/2018/05/EF2018_FINAL.pdf