One in four U.S. consumers seeks food and beverage products with probiotics or prebiotics, according to market research firm Packaged Facts.1 Consumer interest in improved digestive health, immune function, and increasingly, mental health is driving this trend to new heights and propelling innovation. Learn about ingredients and products that support digestive health and why Kroger picked "gut healthy foods" as a top trend for 2019.
A Look at the Market
Functional foods and beverages have undoubtedly gone mainstream, and digestive health continues to be a key segment. The global digestive health products market is forecast to grow from $68.8 billion in 2017 to $83.5 billion by 2022, at a CAGR of 3.9%, according to Transparency Market Research.2
Of the functional ingredients that support digestive health, probiotics account for the bulk of sales—most commonly in the form of dairy products. Beverages with probiotics is a fast growing segment and is expanding beyond drinkable yogurts to products like RTD cold brew coffee, juice, and even soda. In the U.S., Millennials ages 18 to 34 show the highest interest in foods and beverages with digestive benefits.
Functional Ingredients for Digestive Health
Manufacturers can choose from several types of ingredients to create a product that supports digestive health, including:
Probiotics
Prebiotics
Fiber
Botanicals
Digestive enzymes
Probiotics and Prebiotics
While probiotics still lead in popularity, prebiotics are becoming better understood by consumers, largely due to marketing efforts by the food and supplement industries. Simple terms and concepts are generally effective in educating consumers. Consumers understand that probiotics are "good bacteria" and increasingly, that prebiotics are their "food."
Probiotics include bacteria from the genera Lactobacillus, Bifidobacterium, Bacillus, and Enterococcus, and yeast from the genus Saccharomyces. The prebiotic fibers that act as food for these microorganisms include inulin, oligofructose, resistant starch, and certain gums, such as guar gum and acacia gum.
Probiotics and prebiotics have been linked to improved digestive health and immunity, with research currently underway to understand potential mental health benefits, as well, due to the gut-brain connection. A product fortified with both probiotics and prebiotics is considered to be synbiotic, since a synergy arises when they are used together. A custom nutrient premix can be used to add synbiotic blends to any product.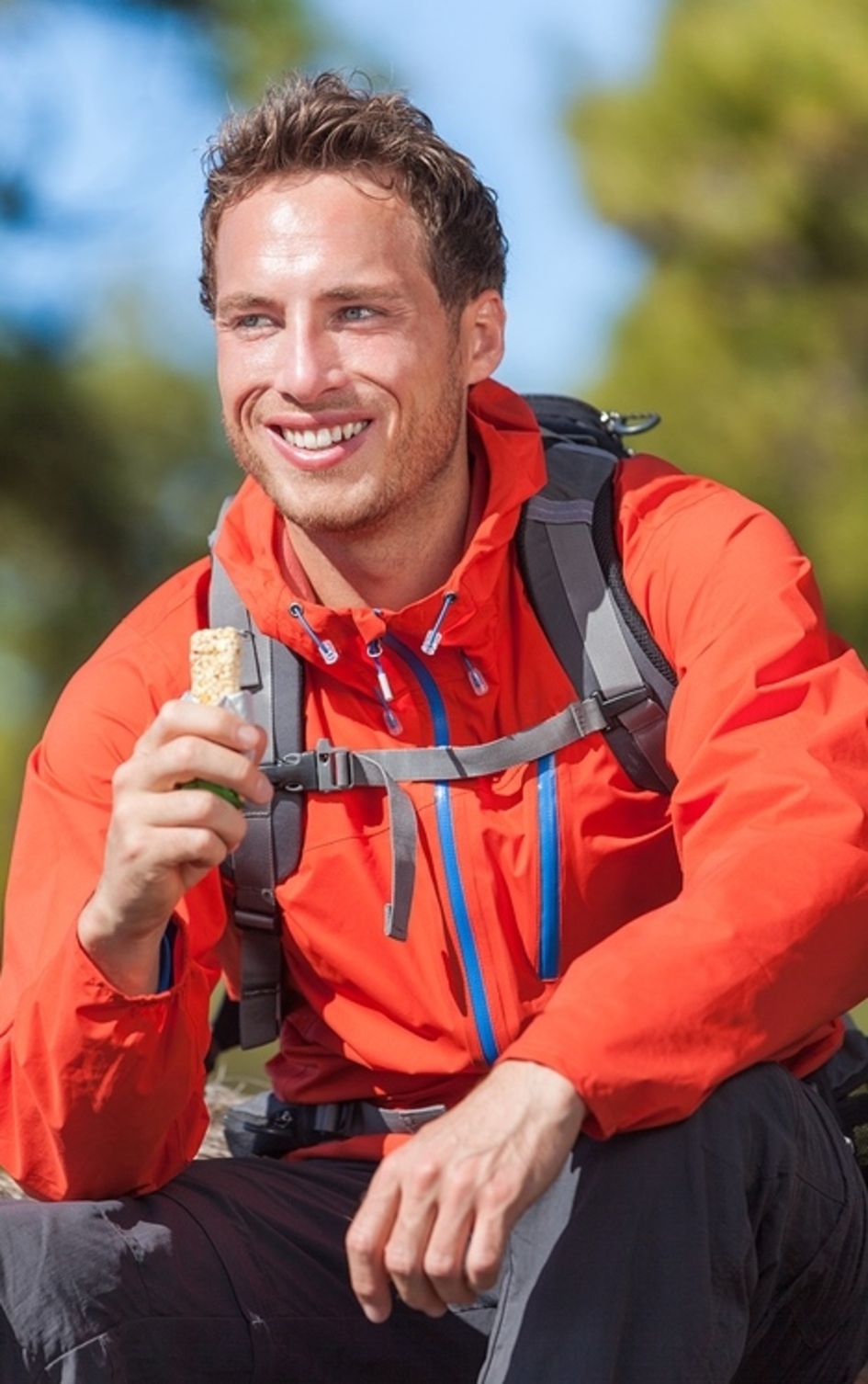 Fiber
Fiber remains a tried-and-true digestive health ingredient that's understood by most U.S. consumers. An insoluble fiber, such as psyllium husk, bulks and softens bowel movements, improving regularity and supporting bowel health. Soluble fibers have different effects.
For example, the FDA allows a health claim for beta glucan soluble fiber from oats and barley which states that diets low in saturated fat and cholesterol that include 3 grams of beta glucans per day from oats or barley may reduce the risk of heart disease.3 This claim was approved based on evidence of beta glucan's cholesterol-lowering effect.
Satiety is another benefit of fiber, which makes it particularly useful in breakfast cereals, snack bars, and weight loss products. Fiber has been identified as a nutrient of concern for Americans due to its lower than recommended consumption. Note that fortifying with a prebiotic fiber has double the label benefits—a front-of-package prebiotics claim, in addition to its grams of fiber contribution to the Nutrition Facts panel.
Botanicals
There are a number of herbs, spices, and flowers associated with digestive health due to their long history of use in herbal medicine and other alternative traditional medical practices. Examples include mint, chamomile, and ginger. Teas and RTD beverages are popular formats for these botanical ingredients. These ingredients often contribute a pleasing flavor, as well. Marshmallow (both the leaf and root) is another ingredient in traditional medicine that is increasingly being studied for potential digestion benefits.
Digestive Enzymes
Digestive enzymes are especially popular as supplements, typically in capsule format. They include proteases, amylases, and lipases to help break down protein, starch, and fat, respectively. An example of digestive enzymes used in the food and beverage industry is lactase, an enzyme added to dairy products to break down lactose into simple sugars. This process renders dairy products suitable for lactose-intolerant consumers.
Factors Driving Consumer Interest in Digestive Health
Most consumers interested in probiotics, prebiotics, and other digestive health products fall into one of two groups. One group consists of those with digestive disorders like bloating, reflux, and constipation. The other group is seeking immune benefits, with members frequently belonging to more vulnerable populations, such as infants, mothers, and seniors.
Digestive health has received popular attention due to public discourse on gluten-sensitivity and celiac disease, which gave rise to the gluten-free, wheat-free, and grain-free movements. These movements, in turn, are supported by trending diets such as keto, paleo, and Whole 30. It's no longer taboo to discuss gut health.
According to the Cleveland Clinic, factors contributing to digestive problems include diets low in fiber, a lack of exercise, stress, and medications such as antidepressants and certain pain killers.4 The Transparency Market Research report found that medical professionals are increasingly likely to recommend digestive health products to their patients.
Besides digestive and immune health, some consumers look to digestive health products to help with low energy or weight loss, while others buy these products to support overall health.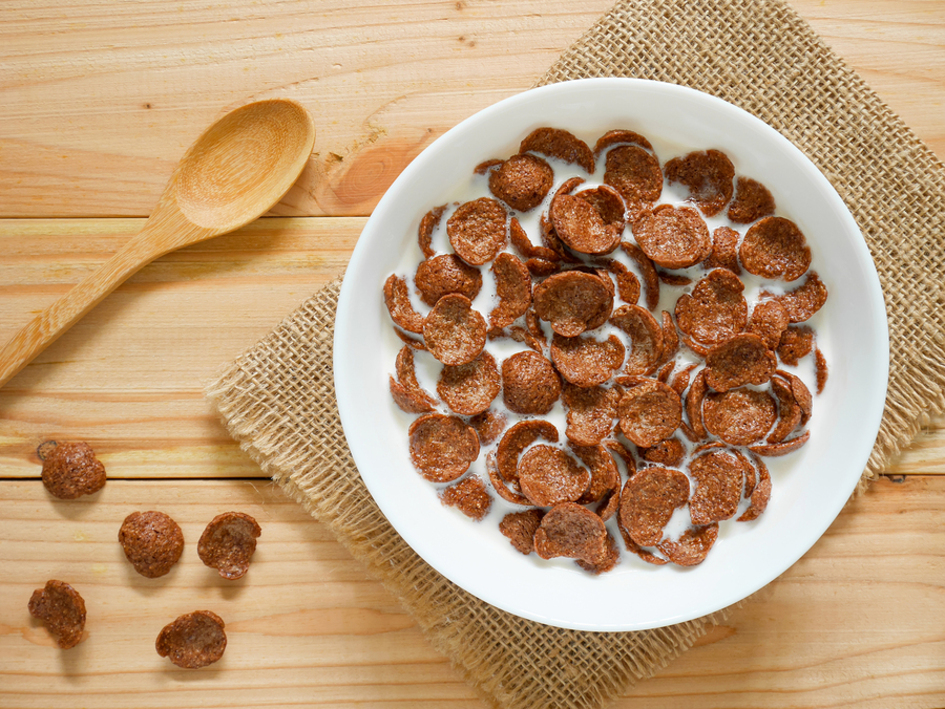 The Expansion of Digestive Health Products
One of Whole Foods' top trends predicted for 2019 is shelf-stable probiotics. Innovations like these have greatly expanded the offerings of functional foods and beverages. There is a wide array of probiotic-fortified products—beyond traditional yogurts—in the market today, including:
Breakfast cereals and granolas
Oatmeals
Nutrition bars
Nut butters
Soups
Plant-based yogurts
Sodas
Juices
RTD coffees
Gummies and chews
Specific examples of probiotic foods include GoodBelly Probiotics Crunchybars, EFFI Foods Probiotic Chickpea Granola, and Kellogg's Hi! Happy Inside cereal, which contains probiotics, prebiotics, and extra fiber. LIVE Soda, Tropicana Essentials Probiotics, and Jus by Julie Probiotic Coffee represent the expansion of probiotic beverages into new categories.
A custom nutrient premix is an easy way to add a custom blend of digestive-support ingredients (like probiotics, prebiotics, botanicals, and enzymes) to an existing food or beverage product. Vitamins, minerals, and other trending ingredients like omega-3 fatty acids can also be included in a custom nutrient premix for additional functional benefits.
Other products capitalizing on consumer interest in digestive health are traditional fermented foods like kombucha, kimchi, kefir, and now kvas (a fermented grain beverage). Furthermore, fiber-fortified foods, including cereals, breads, and pastas, have become more relevant than ever. Digestive teas with ingredients like mint and chamomile are also well-positioned.
What's Next?
Some exciting innovations that promise to further expand opportunities in digestive health include the development of human milk oligosaccharides (HMO) for improved digestive and immune health of formula-fed infants, as well as probiotics designed for pregnant women to support the developing baby's immune system.
Another advancement is new starter cultures based on Lactobacillus acidophilus and Bifidobacterium lactis that are suited for dairy alternative bases like soy, pea, nuts, oats, and rice. This will support the growth of plant-based spoonable and drinkable yogurts that are fermented (rather than thickened by starches and gums) and contain the probiotic benefits of traditional dairy yogurts.
Furthermore, as more is discovered about the relationship between the microbiome and mental health conditions like anxiety and depression (in particular the ability of some Lactobacillus, Bifidobacterium, Enterococcus, and Escherichia to produce neurotransmitters), consumers will have yet another reason to seek out digestive health products. (Psychobiotics is the emerging field that seeks to use probiotics to influence mental health).
Key learnings from the successes of digestive health products in the market are that consumers are seeking to improve their health through food but also need products that work with their lifestyles. This includes RTE cereals, RTD beverages, bars, and anything snackable. Moreover, the growing number of functional foods and beverages in the market makes it increasingly likely that consumers will come to expect health benefits from the products they buy.
For the healthy products consumers want, count on Watson. Are you interested in learning more about functional ingredients and fortification? Download our guide: Why Fortify? Find out now! Download our Strong Case for Fortification.
References
1. Packaged Facts. (2017). Probiotic Foods and Beverages Trending With Millennials, Natural Grocery Shoppers. Retrieved from https://www.packagedfacts.com/about/release.asp?id=4235
2. Transparency Market Research. (2018). Emphasis on Digestive Health by Medical Professionals to Bolster Global Digestive Health Products Market, Estimates TMR. Retrieved from https://globenewswire.com/news-release/2018/01/18/1296262/0/en/Emphasis-on-Digestive-Health-by-Medical-Professionals-to-Bolster-Global-Digestive-Health-Products-Market-Estimates-TMR.html
3. Food Labeling, 21 C.F.R., § 101.81 (2018). Retrieved from https://www.accessdata.fda.gov/scripts/cdrh/cfdocs/cfcfr/CFRSearch.cfm?fr=101.81
4. Cleveland Clinic. (2016). Gastrointestinal Disorders. Retrieved from https://my.clevelandclinic.org/health/articles/7040-gastrointestinal-disorders