Pet owners are increasingly turning to pet food to prevent and treat health issues in their pets. In response, manufacturers often reach for functional ingredients that are trending in human food. How can you be sure of their effects on pets? Here we review some key research findings on the efficacy of functional nutrition in pet foods and consider how efficacy research can help manufacturers of pet food as well as human food.
Top Functional Benefits
Consumers are much more likely to reach for functional ingredients with which they're familiar and which have benefits they understand. This also holds true for pet owners browsing the pet food aisle, seeking just the right foods to address their pets' specific health needs. Some of the most popular functional benefits sought from pet food are:
Weight management
Improved digestion
Skin and coat health
Immunity benefits
Oral health
Healthy aging
Joint health
Breed-specific nutrition
Anxiety alleviation
Understanding Human vs. Pet Nutrition
A common approach to formulating functional pet foods is to assume a functional ingredient will have a similar benefit in dogs and cats as in humans. So for joint health, a manufacturer might add a custom nutrient premix of glucosamine, chondroitin, and turmeric to pet food, whereas a pet food that promotes good digestion might contain a custom nutrient premix with prebiotics and probiotics.
However, there are enough physiological differences between pets and humans to support the case for efficacy research regarding the benefits of functional ingredients for pets. For example, unlike humans, dogs and cats can't synthesize vitamin D or produce salivary amylase.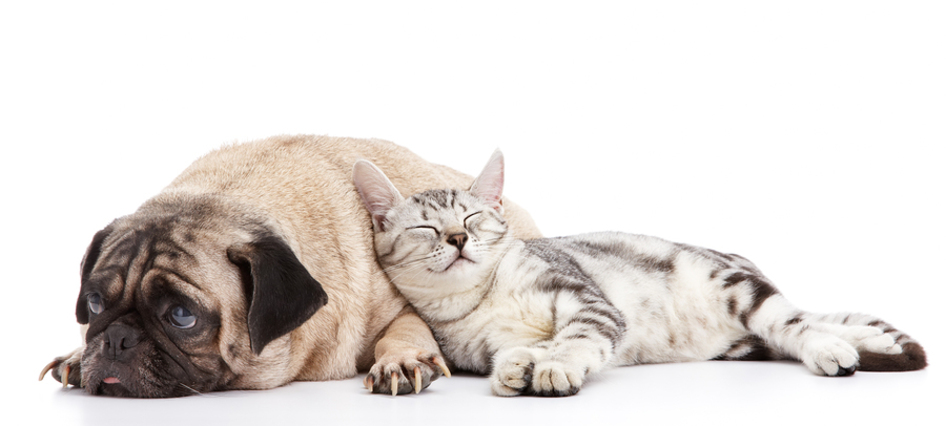 There are also important metabolic differences between dogs and cats, such as the inability of cats to synthesize taurine and arginine. Structural differences, such as the very short small intestines of cats, can also have physiological consequences pertaining to nutrition.
Research Findings on Functional Pet Foods
Although the body of research on functional pet foods is still relatively small, there are a number of studies that can offer important insights.
Digestive Health
In one study by Flickinger, et al., adult male beagles fed a diet fortified with oligofructose showed decreased concentrations of Clostridium perfringens, a toxin-forming bacterium known for causing diarrhea.1 This type of study supports the use of oligofructose as a prebiotic in dog food to treat and possibly prevent Clostridium perfringens overgrowth in the guts of dogs.
Anxiety Reduction
Research by Di Cerbo, et al. evaluated the impact of a blend of functional ingredients on anxiety reduction in a sample of male and female dogs of different breeds.2 The blend included ingredients such as valerian, rosemary, L-theanine, and pomegranate, which have been found to be effective in reducing stress and anxiety in other research studies. The dogs that consumed the functional blend showed an improvement in clinical symptoms of anxiety such as restlessness and excessive barking.
Weight Management
Fekete, et al. investigated the impacts of a diet fortified with apple pomace on obese adult neutered cats.3 Researchers found that while apple pomace (at 10 and 20 percent) was effective at reducing overall caloric intake without decreasing palatability and consumption, it also led to a considerable decrease in crude protein digestibility. This type of study shows how research is also important for detecting undesired effects of functional ingredients.
Evidence-Based Health Benefits
As functional pet foods continue to be a top growth driver of the $30 billion U.S. pet food industry, manufacturers may wish to reflect on the value of functional food research in developing their formulation and marketing strategies.
Sound science and transparent reporting of the benefits of functional pet foods (and functional foods for humans) can give manufacturers an edge in an increasingly competitive market. This approach is also likely to resonate with the increasing health- and nutrition-savvy population, who are known for examining the claims, nutrition facts, and ingredients on both food and pet food labels.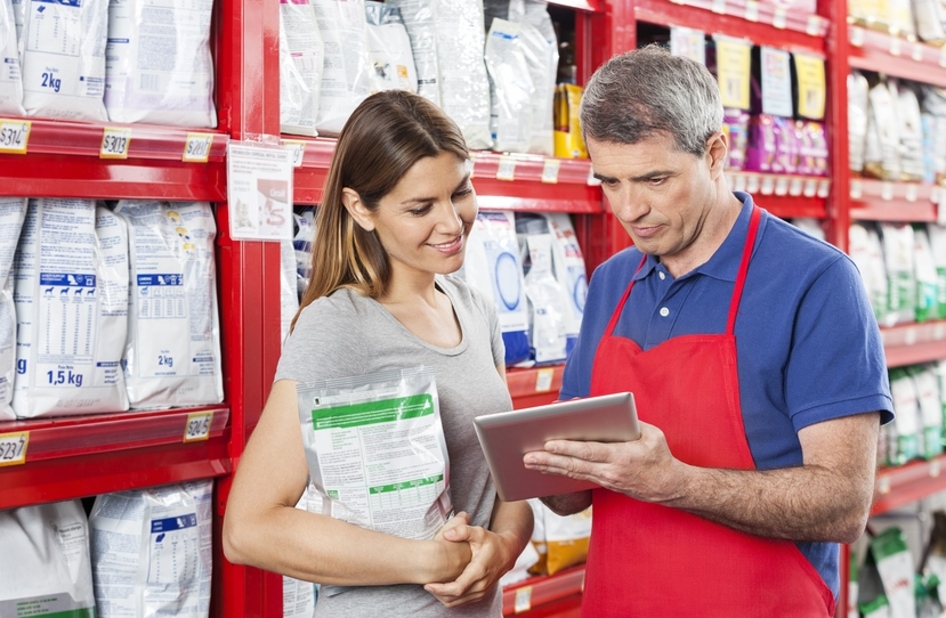 Deliver Functional Nutrition with a Custom Nutrient Premix
Manufacturers can turn any pet food into a premium functional pet food simply by adding the right custom nutrient premix. A custom nutrient premix can go beyond vitamins and minerals to include prebiotics, botanicals, amino acids, and more. To learn how easy it is to add functional nutrition to your products, click to watch our video on using a Custom Nutrient Premix!