From sponsoring eSports events to formulating products just for gamers, learn how major food and beverage companies like Mars, Kellogg's, and PepsiCo are engaging with the eSports market—including their strategies for connecting with gamers and the types of products they're selling.
The Expanding ESports Market
Growth in the eSports market has surged in recent years due to the emergence and growing popularity of international gaming tournaments like League of Legends World Championship and Fortnite World Cup. The global eSports market is forecast to reach $1.1 billion1 this year and nearly $2.2 billion2 by 2023. Competition is fierce, not just among gamers, but among companies vying for exclusive media rights and sponsorships.
Of the anticipated 453.8 million viewers this year, 201.2 million are considered to be eSports enthusiasts, while the remaining 252.6 million are occasional viewers.3 This mix provides opportunities for manufacturers of foods, beverages, and nutritional supplements to explore the benefits of eSports advertising and sponsorships for their existing products, as well as to promote products designed specifically for gamers.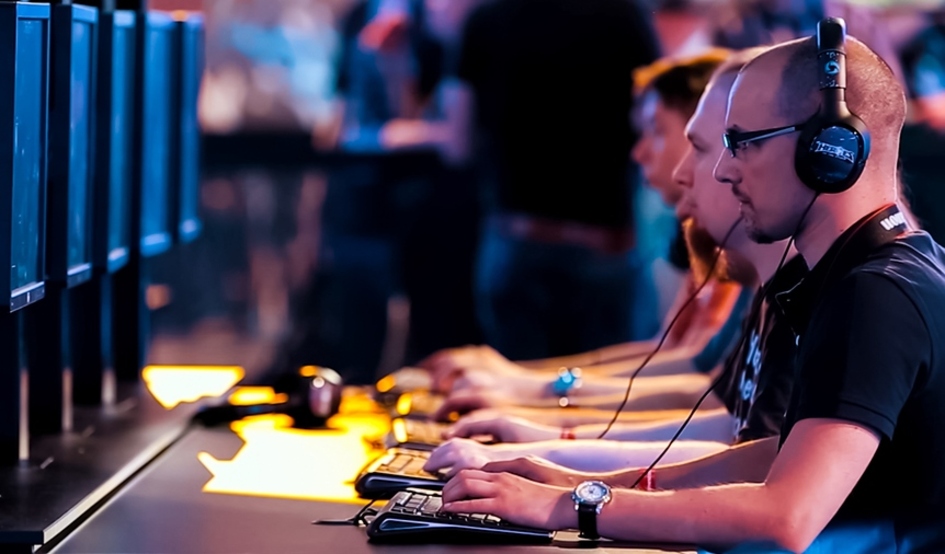 Event and Team Sponsorships: Snickers and Bud Light
Companies can sponsor an eSport tournament or competing team the same way they would for a traditional sporting event. Snickers (Mars, Inc.) has sponsored the Rocket League Championship Series, in addition to the FlyQuest teams (becoming the "official chocolate" of FlyQuest). FlyQuest is a pro eSports organization with teams that compete in Rocket League and League of Legends.
Snickers' sponsorship of FlyQuest includes branded team jerseys, a branded content series on social media, and a Snickers MVP of the week award. Although Snickers isn't formulated specifically for gamers, its small, portable format makes it a convenient snack for gamers. Plus, it offers gamers some sugar for a pick-me-up and some protein for satiety.
Likewise, Bud Light has become the "official beer" of the Overwatch League. This deal gives Anheuser-Busch InBev benefits that include sponsored broadcasts, activation events, and a branded bar at one of the events. The product, however, is not particularly suited to gamers, who require energy and focus during gaming.
Player Sponsorships on Twitch: Red Bull and Monster Energy
Twitch is the most popular live streaming platform for gamers, where viewers can watch their favorite players live stream their games from their home computers. Gamers with both skill and personality can build a large online following.
Both Red Bull and Monster Energy have their own Twitch channels and have sponsorship deals with players—Red Bull with Tyler "Ninja" Blevins and Monster Energy with Tim "TimTheTatman" Betar. These players have branded mini refrigerators behind them as they play, which are visible through their webcams. This year, Red Bull launched a Red Bull Energy Drink Ninja can featuring Blevins' face. These brands are also active in event sponsorship.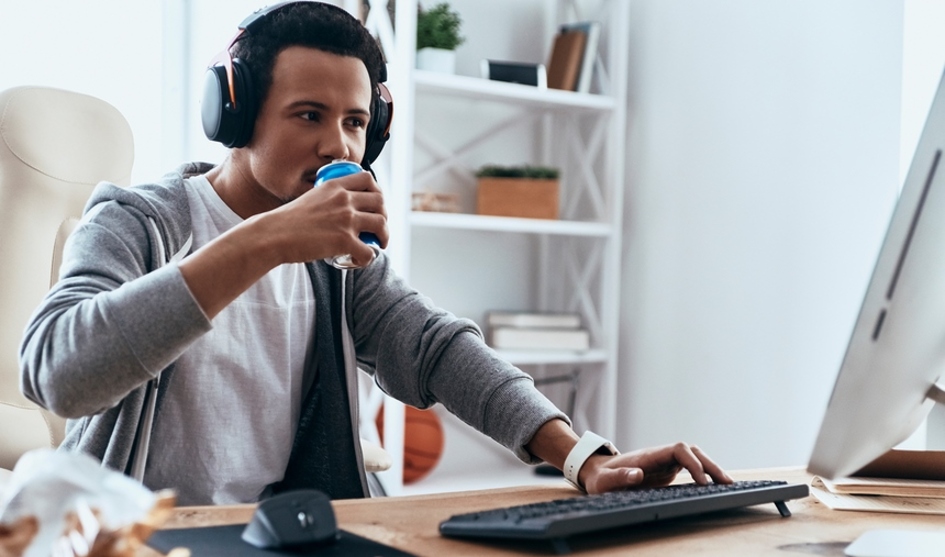 Energy drinks have long been popular in the gaming community. Red Bull's ingredients include caffeine, taurine, B vitamins, and sugar. Monster Energy also contains these, as well as Panax ginseng root extract, glucuronolactone, inositol, L-carnitine, and others.
The convenient, ready-to-drink, single-serve format is ideal for gamers, and the products are formulated to support mental alertness. However, energy drinks are not perfect for gamers; their high caffeine and sugar formulas can be a problem for competitive gamers who need sustained energy without a caffeine or sugar crash.
ESports Products: Mountain Dew and Kellogg's
MTN Dew Amp Game Fuel (PepsiCo) represents a ready-to-drink beverage line designed specifically for the eSports market. It promises alertness and accuracy through its blend of caffeine and L-theanine. Other ingredients include Panax ginseng root extract, yerba mate extract, B vitamins, and artificial sweeteners (to reign in the total and added sugars). The can features a resealable lid for one-handed opening and closing, plus textured ink for an improved grip.
Kellogg's Overwatch Lucio-Oh's breakfast cereal is another product targeting gamers. The Overwatch-themed box contains a vanilla flavored cereal that, according to the company's website, is an "excellent source of eight vitamins and minerals to help you amp up your morning" and can be consumed with milk or straight from the box as a snack. The product also provides one Overwatch Loot Boost per purchase, which grants an additional Loot Box the next three times the player levels up in the game—a great deal if Overwatch is your game of choice.
Winning the Game
The rapidly expanding eSports market is creating a variety of opportunities for manufacturers of foods, beverages, and nutritional supplements. Products that provide real benefits to gamers are the most likely to succeed in this market—especially second generation eSports products that move beyond energy formulas and into ingredients that support mental focus, visual processing, and nerve and muscle response. Convenient snackable formats are best, and products that can also deliver satiety for long gaming sessions will likely do well.
Use a custom nutrient premix to add vitamins, amino acids, botanicals, and more and transform your product into a winning eSports product! Click to learn more about our Custom Nutrient Premixes.
References
1. Pannekeet, J. (2019). Newzoo: Global Esports Economy Will Top $1 Billion for the First Time in 2019. Retrieved from https://newzoo.com/insights/articles/newzoo-global-esports-economy-will-top-1-billion-for-the-first-time-in-2019/
2. Markets and Markets. (2017). Esports Market worth 2,174.8 million USD by 2023. Retrieved from https://www.marketsandmarkets.com/PressReleases/esports.asp
3. Pannekeet, J. (2019). Newzoo: Global Esports Economy Will Top $1 Billion for the First Time in 2019. Retrieved from https://newzoo.com/insights/articles/newzoo-global-esports-economy-will-top-1-billion-for-the-first-time-in-2019/