With more than 150 meal kit brands on the market and meal kit spending growing three times faster than other channels, it's clear that meal kits are a hit with consumers.1 But with Blue Apron and HelloFresh still failing to turn a profit and analysts calling the model unsustainable, meal kit companies are switching gears—and moving into grocery stores.
With America's love of the Food Network and e-commerce, home-delivered meal kits with fresh ingredients and gourmet recipes found a sweet spot. According to Nielsen, 9% of consumers purchased a meal kit in the past six months, while 25% would consider trying one.2
The Pros
These are the features of meal kits that consumers are loving:
Healthy
Fresh
Gourmet
Trendy
Pre-portioned ingredients
Easy-to-follow instructions
Online ordering
Home delivery
The Cons
However, while meal kits are growing, profits are not. Here's why:
High cost of customer acquisition
Low customer retention
Logistics of shipping perishables
Labor cost of product assembly
Low customer interest in subscription
High price tag
The cost of marketing to acquire a new customer is estimated at $94 for HelloFresh and $84 for Blue Apron.3 And once consumers use their coupons and the novelty wears off, many move on. Last year, the highest one-year customer retention rate among meal kit companies was only 19%, according to Second Measure Research.4 Costs of $10 to $14 per portion are unsustainable for many households.
Thinking Outside the Box
Meal kit companies have begun fine-tuning their strategy, finding a way to offer meal kits without the high costs of marketing, packaging, and shipping. The grocery store invasion includes the appearance of Blue Apron in Costco, HelloFresh in Stop & Shop and Giant Food, and Sun Basket in Walmart.
Chef'd meal kits, under the new ownership of True Food Innovations, were relaunched as retail only in a focused effort to achieve profitability. Chef'd kits are available in more than a dozen different retailers, including Harris Teeter, Tops, Hy-Vee, Duane Reade, Walgreens, Costco, and Target.
In partnership with Martha Stewart, Amazon is selling Marley Spoon meal kits in Amazon Go stores, as well as through their AmazonFresh delivery service.
Retailers Get In On the Action
With fresh perimeter still the fastest growing section of the grocery store, the meal kit opportunity has not been lost on retailers. Albertsons' purchase of Plated and Kroger's purchase of Home Chef signal a confidence in their inherent expertise in the management of perishables, as well as in the continued growth of meal kits.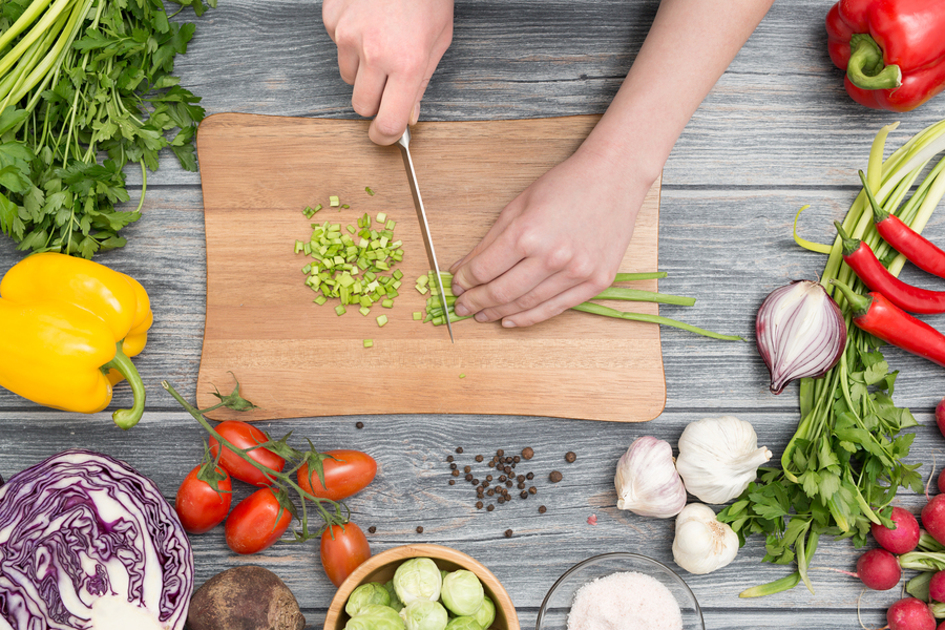 The Expansion of Prepared Meals
The presence of meal kits in grocery stores expands the prepared meals landscape for consumers. Placed in the produce department, meal kits offer consumers a fresh, healthy, do-it-yourself meal, with pre-portioned ingredients and easy-to-follow instructions. But positioned next to prepared meal brands like Ready Pac, Nourish Bowls, and Café Spice, meal kits are less convenient and more expensive. Recipe rotation will be an important way for meal kits to distinguish themselves from the in-store competition.
The key to success for all prepared meal brands is achieving differentiation, while addressing consumer needs. Meal kit companies that have done this well include Sun Basket (all organic) and Purple Carrot (plant-based and endorsed by football star Tom Brady).
Prepared Meal Trends
Besides convenience, these are some of the most important features prepared foods consumers are looking for:
Exciting flavors – including global flavors and hot & spicy flavors
Gourmet – even a simple swap like replacing mozzarella with feta on a prepared pizza
Clean label – ranging from no artificial ingredients to gluten-free to non-GMO
Protein focus – lean meats or plant-based proteins with front-of-package protein claims
Whole grains – a healthier alternative associated with fiber and B vitamins
A Healthy Food Future
As healthy nutrition continues to be top-of-mind for consumers, know that any of your product lines can get a healthy nutrition boost with the addition of a custom nutrient premix. A custom nutrient premix from Watson can include protein, fiber, vitamins, minerals, and more!
Click to watch our video on choosing a Custom Nutrient Premix supplier.
References
1. Nielsen. (2018). Meal Kit Mania: Innovation for Foodies. Retrieved from https://www.nielsen.com/us/en/insights/news/2018/meal-kit-mania-innovation-for-foodies.html
2. Nielsen. (2018). Meal Kit Mania: Innovation for Foodies. Retrieved from https://www.nielsen.com/us/en/insights/news/2018/meal-kit-mania-innovation-for-foodies.html
3. The Economist. (2018). Upstart meal-kit companies may need a new recipe for growth. Retrieved from https://www.economist.com/business/2018/04/14/upstart-meal-kit-companies-may-need-a-new-recipe-for-growth
4. Gessner, K. (2017). Blue Apron? HelloFresh? Home Chef? We looked at 9 meal kits to see who steps up to the plate. Retrieved from https://blog.secondmeasure.com/2017/10/26/we-looked-at-9-meal-kits-to-see-who-steps-up-to-the-plate/