We've seen food industry trends like natural, minimal processing and short ingredient lists quickly make their way into the pet food industry. Now, personalized nutrition for pets is picking up speed, with some big players getting in on the game. Learn what pet owners are looking for, which products are trending, and how pet nutrition companies can give their products some personalized appeal!
The Rise of Nutrition-Savvy Pet Owners
With the rise of foodie culture, people have become increasingly nutrition savvy. As a result, they're examining their own diets and those of their pets as well. More than ever, pet owners are seeking out pet foods, treats, and supplements that can meet their pets' specific needs—checking labels for such benefits as weight management, digestive support, and healthy coat.
Making It Personal
Pet owners want their pets to be both healthy and happy and recognize the central role that food can play. They're not only seeking the right nutrients to ensure their pets' optimal health, but also the ingredients and flavors that their pets will find delicious.
Personalization can be achieved in a variety of ways, including:
Calorie optimization based on the pet's size and activity level
Custom vitamin and mineral fortifications based on age and health
Ingredient restrictions to address food allergies and sensitivities
Functional fortifications to manage breed-related disorders, such as joint and digestive problems
Pet food sprinkles in a variety of favorite flavors
Bone broth toppers to add flavor and protein and to soften dry kibble
DIY kitchen add-ins like chicken or pumpkin for variety and to partake in the family dinner
A Look at Today's Personalized Pet Foods
As pet food manufacturers break ground in the personalized pet nutrition space, expect to see a variety of approaches as they seek to gain pet owners' trust and establish themselves as leaders in this space.
Just Right (Purina)
Just Right by Purina has dog owners complete an online questionnaire about the dog's age, weight, breed, activity level, joint health and mobility, coat and skin health, eating habits, and food sensitivities. In addition, dog owners are asked to upload a photo of the dog when creating the account. The custom-made dry dog food, complete with the dog's name and photo on the bag, is shipped right to the customer's doorstep.
Ollie
Ollie uses a similar set of questions to design custom cooked meals that are shipped frozen to the customer. Ollie uses food grade (not feed grade) ingredients that include beef, lamb, and poultry, plus vegetables, fruits, and grains. The pet meals, which should be thawed in the refrigerator prior to serving, come with a custom scoop for portion control. This subscription-based pet food is also available on Jet.com thanks to Ollie's recent partnership with Walmart.
JustFoodForDogs
JustFoodForDogs lets pet owners choose from a variety of meals, in addition to offering consultations to determine if a customized pet diet is needed. JustFoodForDogs makes cooked meals for both dogs and cats, which are shipped frozen and served thawed. Prescription meals, such as Joint & Skin Support, are also available. Now, pet owners can even have JustFoodForDogs made fresh at Petco kitchens while they wait!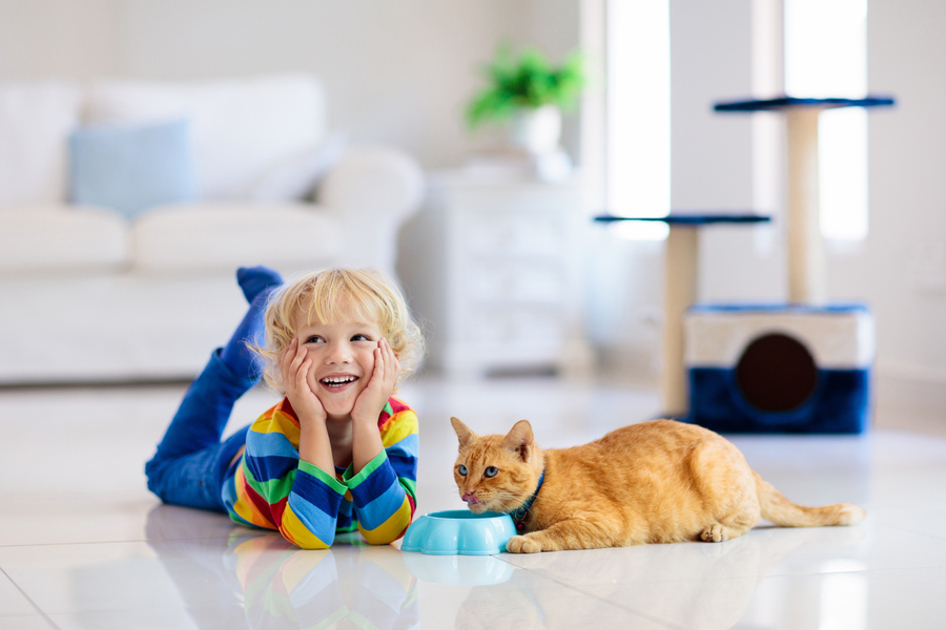 How Manufacturers Can Tap into the Personalized Nutrition Trend
Manufacturers can appeal to pet owners looking for personalized nutrition products by focusing on the pet health and nutrition issues that are most important to pet owners. These include conditions related to aging, mobility, digestion, and coat, as well as breed-specific genetic disorders. (In fact, DNA testing is poised to be the next big thing in personalized pet nutrition—with Royal Canin's Genetic Health Analysis already able to identify breed-specific diseases in mixed-breed dogs).
Adding a custom nutrient premix to an existing pet food or treat is the easiest way to start a line of personalized pet nutrition products. For example, a custom nutrient premix for joint health might include glucosamine, chondroitin, and turmeric, along with any needed vitamins and minerals. Manufacturers could also develop a line of personalized pet food toppers or mix-ins—each with a different custom nutrient premix and flavor.
Give pet owners the personal touch they want for their furry friends! Click to learn about personalizing your products with a Custom Nutrient Premix.