Pet home meal delivery providers, like Ollie, NomNomNow, and The Farmer's Dog, are offering a compelling value proposition—pet food that is fresher, customized, tastes better, and is delivered straight to your door.
Pet food trends continue to closely follow human food trends, including health and wellness, ingredient transparency, fruits and veggies, superfoods, fresh, minimally processed, customization, online ordering, and home delivery.
What's Driving Pet Owner Interest?
Home meal delivery for dogs is one of the newest innovations in the $26 billion U.S. pet food industry.1 With the explosive growth in home-delivered meal kits for people, home-delivered meals for dogs is just another example of pet food following trends in human food. Unlike meals from Blue Apron, HelloFresh, and Plated, however, no meal assembly is required for home-delivered meals for dogs. The factors driving pet owner interest in this new format include:
Freshness – made-to-order pet food that arrives cold in insulated packaging and must be stored refrigerated
Real food – made from ingredients you would find in your own kitchen, including fruits and vegetables
Better taste – some pet owners report that these meals have made their dogs more excited at meal times, including picky eaters
Customized – personalized portion size, allergen-free, and containing the proper vitamins and minerals
Convenience – home delivery with recurring deliveries through subscription (typically every 1 or 2 weeks); orders can even be paused to accommodate vacations
Meal Customization
Companies specializing in home meal delivery for dogs are becoming experts in pet food customization. The process behind customization includes the use of a questionnaire and diet plans designed by consulting veterinarians or staff nutritionists. Customization includes factors like nutrient composition, allergen elimination, and portion size. Some companies provide pre-portioned food while others include a custom-sized scoop that arrives with the food.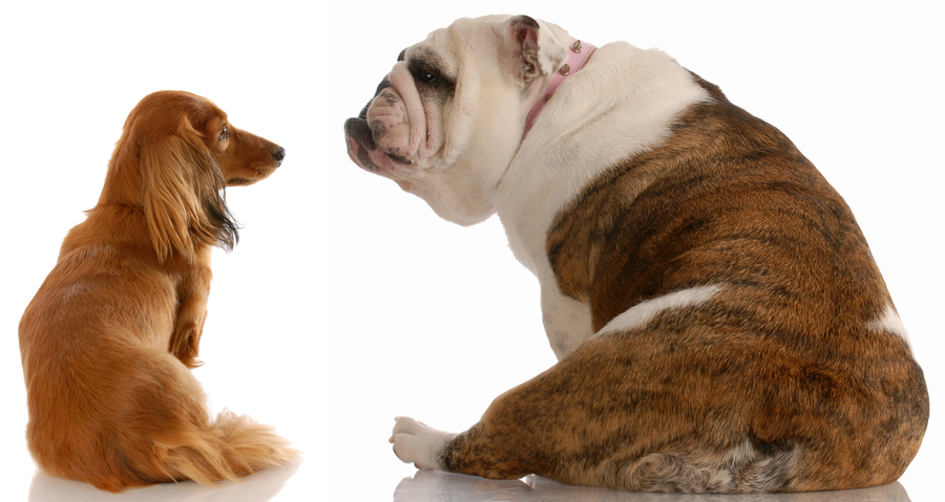 Customized dog food is based on responses to a questionnaire that asks about:
Age
Weight
Breed
Gender
Activity level
Allergies
Top Ingredients in Home Meals for Dogs
Pet owners are looking for real food, and dog food home delivery companies are indeed delivering. High-quality ingredients are the norm, for example:
Meat – beef, chicken, turkey, pork, and lamb
Other proteins – eggs, chickpeas, lentils, and even tofu
Vegetables – carrots, butternut squash, green beans, peas, spinach, kale, and zucchini
Fruits – blueberries and cranberries
Grains and seeds – rice, teff, and chia
Specialty ingredients – fish oil, cod liver oil, and coconut oil
Vitamins and minerals – vitamin B2, vitamin B6, vitamin E, calcium, zinc, and iron
Customization 2.0—Functional Ingredients
While basic customization can be achieved by tailoring portion size and removing known allergens, the addition of functional ingredients can provide the next level of customization. Functional ingredients offer health benefits that address a dog's unique needs and may include vitamins, minerals, prebiotic fibers, probiotics, or omega-3 fatty acids. A custom nutrient premix is a simple way to turn any dog food into a highly customized functional food.
Benefits to Dog Food Manufacturers
The home delivery model provides some valuable benefits to pet food manufacturers as well. It encourages repeat and long-term customers, providing a more predictable income stream from recurring orders. The direct contact with pet owners also offers a tremendous opportunity for ongoing communication and the ability to solicit ideas and product feedback. Furthermore, since direct delivery bypasses retailers, it helps keep costs down.
Serve Up Some Customization
Home meal delivery may be the perfect way to expand an existing pet food business. But even if it's not the right move for every pet food manufacturer, customization is still within everyone's reach. Just add a custom nutrient premix to incorporate healthy ingredients like prebiotics, probiotics, omega-3 fatty acids, vitamins, minerals, and other specialty ingredients.
Click to learn more about customizing your food with a Custom Nutrient Premix.
References
1. Packaged Facts. (2017, December 8). Pet Food in the U.S., 13th Edition. Retrieved from https://www.packagedfacts.com/prod-toc/Pet-Food-13th-Edition-11295405/