What do red wine, green tea, turmeric, and cranberries have in common? They're all packed full of polyphenols—antioxidant phytochemicals with enormous potential health benefits. More than 8,000 polyphenolic compounds have been identified, including the trending ingredients curcumin, resveratrol, and quercetin.1 Learn what's driving the growth of polyphenols in foods, beverages, and nutrition supplements and how to tap into this expanding market.
Polyphenols: A Market Overview
According to market research firm Grand View Research, the global polyphenols market is expected to reach $1.3 billion by 2024, growing at a CAGR of 8.4% between 2016 and 2024.2 Seniors seeking health benefits from polyphenols will support future growth. Functional beverages containing polyphenols is a major market opportunity, with a CAGR of 7.7% expected in the 2016 to 2024 forecast period.
Market Research Future identifies Asia Pacific as the highest demand region for polyphenol products, followed by North America.3 While foods, beverages, and nutrition supplements with polyphenols are growth areas, polyphenols are also popular ingredients in cosmetics and personal care products such as sunscreens and anti-aging creams. Grape seed polyphenol extracts have the largest market share, followed by green tea polyphenols.
What are Polyphenols?
Polyphenols are bioactive compounds found in plants that are composed of multiple phenol rings and exhibit antioxidant activity. They help protect plants from oxidative damage and may also guard against pathogens and UV radiation. Polyphenols are often responsible for a plant's color, like the rich hues of blueberries, oranges, and apples.
Polyphenols can be divided into four major groups, which are:
Phenolic acids – such as vanillic acid in vanilla
Lignans – such as sesamin and sesamol in sesame seeds
Stilbenes – such as resveratrol in berries and red grapes
Flavonoids – such as epigallocatechin gallate (EGCG) in green tea
The category most familiar to consumers and those in the nutrition supplements and food industries is probably flavonoids—a broad category that includes proanthocyanidins (PACs), quercetin, curcumin, and soy isoflavones, in addition to EGCG.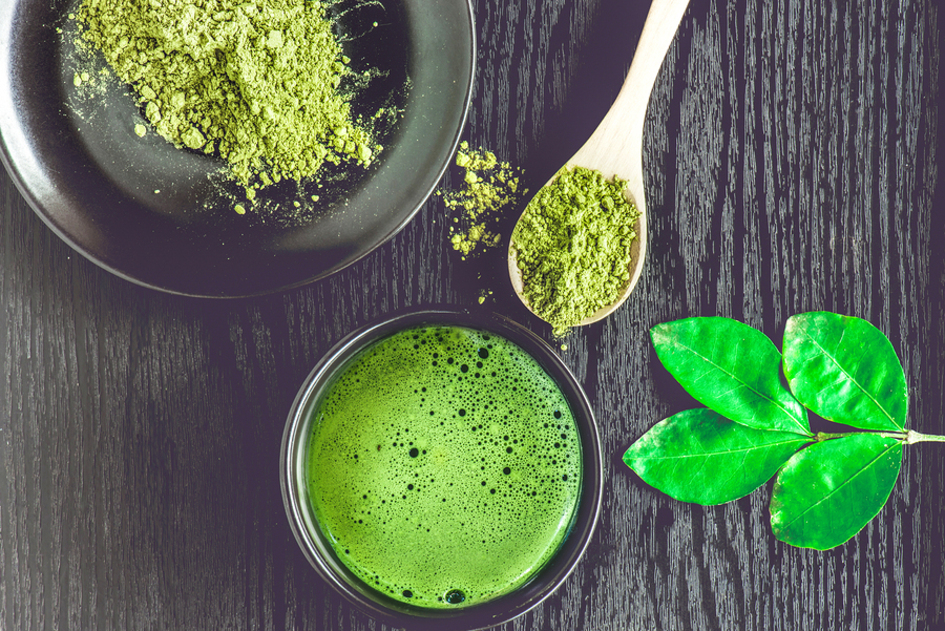 Boosting Products with Polyphenols
Any of these polyphenols, singly or in combination, can be easily added to a food or beverage with a custom nutrient premix. A custom nutrient premix is also perfect for nutrition supplements in the form of capsules or powders. Grape seed and green tea extracts are popular, as are blends of superfruit powders, such as acai and pomegranate powders.
Health Potential
As antioxidants, polyphenols can help prevent oxidative damage from free radicals. Since free radicals are known to cause cell damage, which in turn is linked to cellular aging, inflammation, and a variety of degenerative diseases, research into polyphenols continues to receive a lot of attention.
Areas of study include the effects of polyphenols on blood pressure, cholesterol levels, digestion, weight management, diabetes, osteoporosis, and cancer. As consumers learn more about popular polyphenols like resveratrol, EGCG, and curcumin, they are taking their health into their own hands and seeking out polyphenols in nutrition supplements, functional products, and in foods and beverages naturally rich in polyphenols.
Natural Sources of Polyphenols
Polyphenols can be found in a variety of foods and beverages, including:
Red grapes, grape juice, and wine
Green and black tea
Coffee
Cocoa
Herbs – such as rosemary, thyme, basil, and peppermint
Spices – such as ginger, turmeric, cumin, cinnamon, and cloves
Berries
Citrus fruits
Apples
Vegetables – such as onions, shallots, spinach, broccoli, and asparagus
Nuts
Flax and sesame seeds
Whole grains - such as wheat, rye, and oats
Legumes
Algae
In some cases, pigment is an indicator of polyphenol content. For example, oranges are higher than lemons in polyphenols (in particular, the peel). Red onions have a higher content than yellow onions, and an apple's polyphenols are concentrated in its red skin.
Polyphenol content depends on a number of factors including the food's ripeness, sun exposure, and length of time in storage. However, fortifying foods and beverages with polyphenols allows for precise control of polyphenol content, which is helpful for consumers with daily intake goals.
Take the Next Step
To add polyphenols to your foods, beverages, or nutrition supplements, use a custom nutrient premix formulated specifically to meet the needs of your target consumers. Polyphenols, as well as omega-3s, vitamins, minerals, and amino acids, are just a few of the fortifications we offer. Take the next step with Watson!
Why Fortify? Find out now! Download our Strong Case for Fortification guide

References
1. Pandey, K. & Rizvi., S. (2009). Plant polyphenols as dietary antioxidants in human health and disease. Retrieved from https://www.ncbi.nlm.nih.gov/pmc/articles/PMC2835915/
2. Grand View Research. (2016). Polyphenols Market Projected To Reach $1.33 Billion By 2024. Retrieved from https://www.grandviewresearch.com/press-release/global-polyphenols-market
3. Market Research Future. (2019). Polyphenol Market Research Report – Forecast to 2023. Retrieved from https://www.marketresearchfuture.com/reports/polyphenol-market-5844