With an impressive 61% growth since 2012, it seems that plant-based milk is the new American way.1 Though almond, soy, and coconut milks are leading the pack, a surge in innovation is keeping consumers engaged—including new ingredients, clever claims, and spin-off products like plant-based whipped creams and new decadent creamers.
The global dairy alternatives market is forecast to exceed $34 billion by 2024, according to Renub Research, with soy milk dominating, followed by almond milk and rice milk.2 Mintel estimates the U.S. market to be $2.1 billion, with almond milk at 64%, soy milk at 13%, and coconut milk at 12% of market share.3
Why Consumers Are Buying
The proliferation of plant-based milks has made the milk aisle increasingly competitive. However, there may be more to this competition than meets the eye. Mintel reports that 90% of U.S. plant-based milk consumers also purchase dairy milk. So why are they buying plant-based? The top reasons are:
Health includes protein (in particular plant protein, which has a health halo) and lower calories, as U.S. consumers are increasingly checking the nutrition label before buying. Health also encompasses the shift toward a flexitarian diet. Lactose intolerance is an important driver in Asia and Africa, where lactose intolerance is the norm.
The Rise of Plant-Based Milks
A couple of decades ago, plant-based milks could only be found in shelf-stable aseptic Tetra Pak cartons in the natural foods section. These included Rice Dream Rice Milk and Pacific Foods Oat Milk. But when Silk Soymilk burst onto the scene in refrigerated ESL gable-top cartons and was sold next to milk, beverage history was made.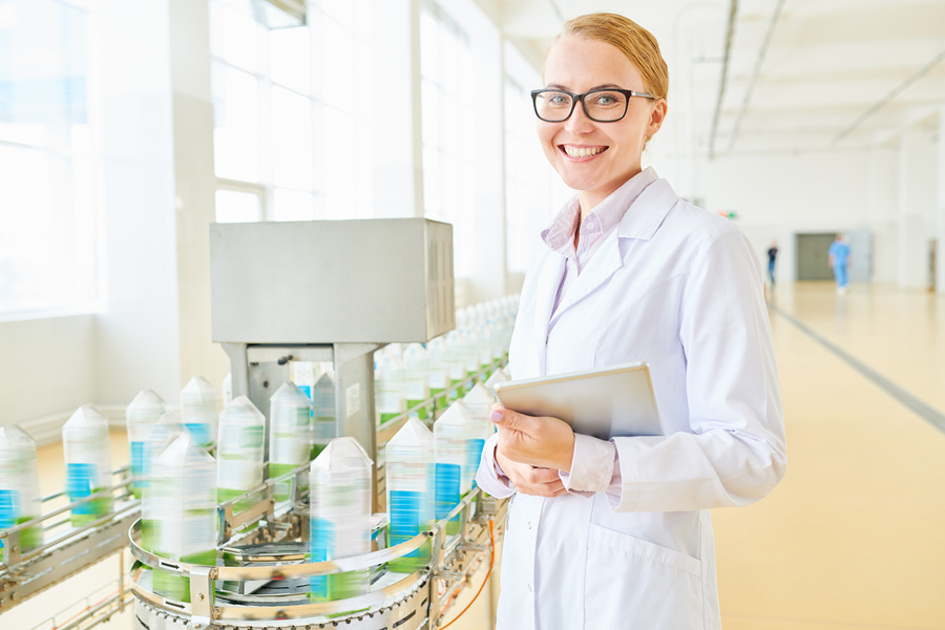 Silk's winning formula—a plain soy milk that nonetheless contained cream-type flavors and a hint of vanilla—gave consumers a reason other than health to purchase plant-based milk. Refrigerated plant-based milks soon flourished, including Almond Breeze Almond Milk and So Delicious Coconut Milk. Plant-based ice creams and yogurts soon followed.
Evolving Tastes
Today, plant-based milks are made from a wide variety of bases to meet consumer demand for taste and variety, including:
Soy
Almond
Coconut
Rice
Oat
Hemp Seed
Flax Seed
Pea
Cashew
Peanut
Sunflower Seed
Quinoa
Hazelnut
Pecan
Macadamia Nut
Barley
Tiger Nut
Blends
To address consumer interest in health, plant-based milks often include fortifications that create parity with or an advantage over dairy milk. The nutrition label is especially important to plant-based milk consumers. Fortifications may include:
Calcium
Vitamin A
B vitamins
Vitamin D
Prebiotics
Omega-3 ALA
Trending Innovations
Some exciting trends underway in plant-based milks include:
New Blends – e.g., almond/cashew (Silk), coconut milk/coconut water (So Delicious), and pea/sunflower seed/flax seed (Suja)
Flavorful Creamers – e.g., Silk Hazelnut Soy Creamer and So Delicious Caramel Almondmilk Creamer
Clever Claims – e.g., "Made with 11 cashews in every glass" (Elmhurst) and "Nut-Free" (Suja)
Plant-Based Whipped Creams – e.g., Reddi-Whip Non-Dairy in Coconut Milk and in Almond Milk
Flax Expansion – e.g., drinkable flax yogurt and single-serve chocolate flax milk (Good Karma)
Looking Ahead
Plant-based milks can be made from countless legumes, grains, nuts, and seeds. However, those that seem poised for takeoff in the U.S. (based on recent attention or success in other countries, as well as protein content), include lupin beans, black sesame seeds, and water lentils (also known as duckweed). Dairy and plant-based milk blends may also have a future, as well as new fortifications, such as amino acids and probiotics.
Trust Watson's custom nutrient premixes to make your nutrition label shine! Download our Comprehensive Guide to the New Nutrition Label.
References
1. Mintel. (2018). US Non-Dairy Milk Sales Grow 61% Over the Last Five Years. Retrieved from http://www.mintel.com/press-centre/food-and-drink/us-non-dairy-milk-sales-grow-61-over-the-last-five-years
2. Renub Research. (2018). Global Dairy Alternatives Market to cross US$ 34 Billion by the year 2024. Retrieved from https://www.renub.com/global-dairy-alternatives-market-nd.php
3. Mintel. (2018). US Non-Dairy Milk Sales Grow 61% Over the Last Five Years. Retrieved from http://www.mintel.com/press-centre/food-and-drink/us-non-dairy-milk-sales-grow-61-over-the-last-five-years