High protein foods have expanded beyond the shakes and bars loved by competitive athletes into mainstream snacks and meals for all consumers. Primitive Feast frozen dinners, Halo Top ice cream, and Protein2o water are part of the newest wave of protein products on the market. But what's behind this trend, and can it last?
Why Consumers Want Protein
High protein is an important consideration when buying food for 55% of U.S. households, according to Nielsen.1 Furthermore, Mintel2 reports that half of U.S. consumers think they should have more protein in their diets. Unlike calcium and iron, for example, a deficiency in protein is extremely rare in this country. So why are consumers looking for protein?
From the Atkins Diet to the Paleo Diet, protein has been in the spotlight. Protein is regarded by consumers as providing several important health benefits, including:
Satiety – feeling fuller longer
Weight loss and weight maintenance – both through satiety and as the basis of a low-carb diet
Supporting muscle mass – to build muscle, as well as prevent muscle loss due to aging
Plant-Based Protein
Mintel reports that plant-based protein, in particular, has a health halo. Consumers perceive it as inherently healthy and associate it with a clean label. Products on the market that address consumers' interest in plant-based proteins include Ripple Pea Milk, Vega Protein Powder, and thinkThin Plant Based High Protein Bars.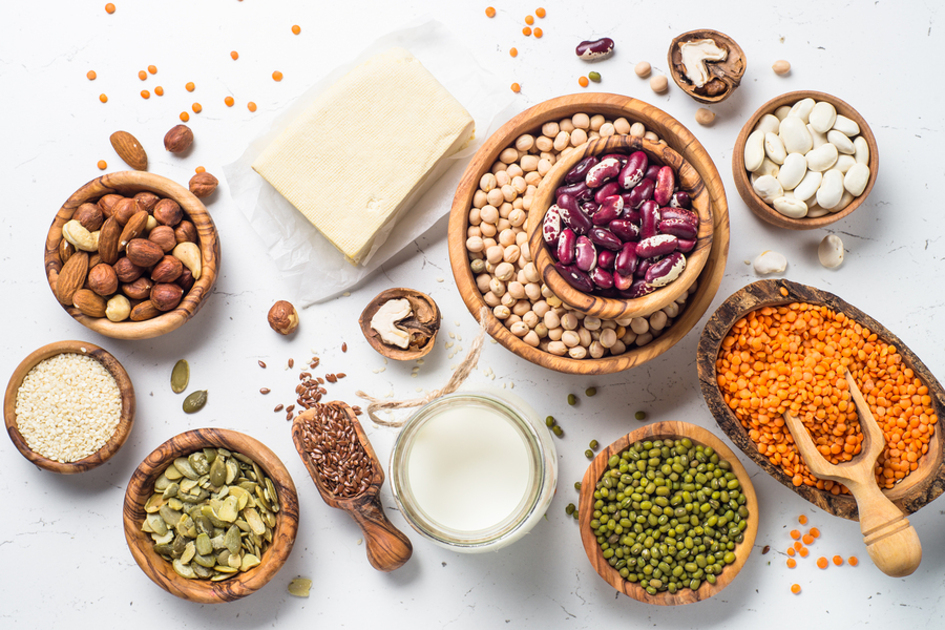 Foods Naturally Rich in Protein
Consumer interest in protein provides a marketing boost to a number of foods naturally rich in protein, including:
Legumes and legume products – e.g., edamame, lentils, black beans, chickpeas, hummus, and tofu
Meats – especially jerky and chicken breast
Seeds – e.g., pumpkin, sunflower, flax, and chia seeds
Seafood – especially tuna
Certain grains – such as wheat and quinoa
Nuts – especially peanuts and almonds
Eggs – egg whites, in particular, as they contain more protein than the yolks
Dairy products – especially Greek yogurt and cottage cheese
The protein trend is a great opportunity for manufacturers to add front-of-package protein content claims, as well as combine foods to create high protein meals or snacks, such as Oscar Meyer's P3 Portable Protein Packs, which combines snackable cheese, meat, and nuts in a portable tray.
In the frozen aisle, newcomer Primitive Feast is packing 27 to 38 grams of protein into each serving by creating meat-centered meals that use high protein cuts like chicken breast.
Protein Fortified Foods
Protein fortification isn't just for bars anymore. Products illustrating the successful expansion of protein fortification include Halo Top ice cream, Protein2o water, and thinkThin Protein Cakes. Protein fortified products can be found in a number of categories now, such as:
Nutrition bars
Protein shake mixes
Fruit smoothies
Veggie burgers
Breakfast cereals
Frozen dinners
Baked goods
Ice cream
Sports drinks and waters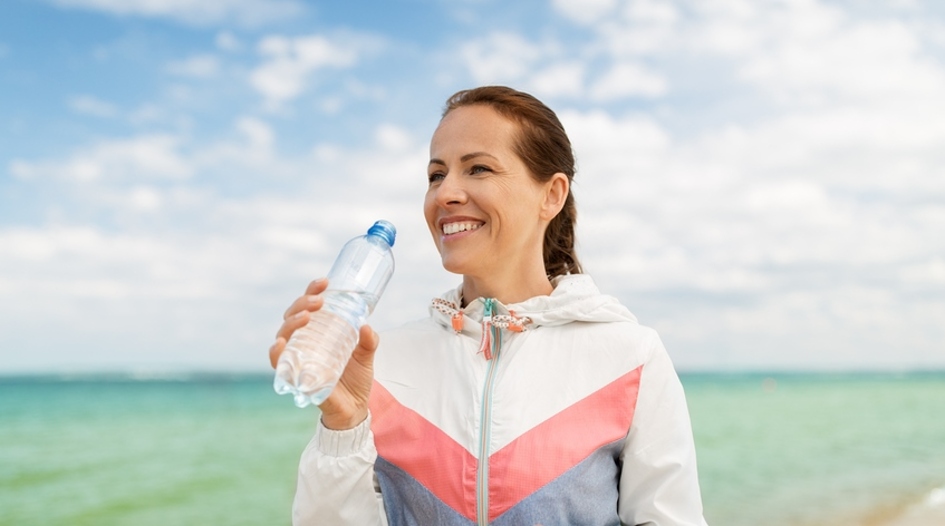 Even foods naturally rich in protein can be fortified. For example, Hood Cottage Cheese gets a boost in protein from the addition of whey protein concentrate. The most commonly used proteins for food fortification include:
Soy
Milk and whey
Egg
Wheat
Pea
Rice
These are typically used as concentrates or isolates, which can be included in a custom nutrient premix along with vitamins and minerals to optimize a product's nutrition label. When choosing a protein, it's important to consider the flavor, texture, and functional impacts on the product, in addition to usage level, cost, and any allergen concerns.
Looking Ahead
Although protein foods and claims seem to be everywhere right now, it can be tricky to know if this trend has staying power. But for today's health-conscious consumers, adding more of what's healthy and less of what's not is always a good bet!
Click to learn how to give your products more protein, fiber, vitamins, minerals, and healthy fatty acids with a Custom Nutrient Premix from Watson.
References
1. Nielsen. (2018). Protein: Consumers Want It, But Don't Understand It. Retrieved from https://www.nielsen.com/us/en/insights/news/2018/protein-consumers-want-it-but-dont-understand-it.html
2. Mintel. (2018). US Plant-Based Proteins Market Report. Retrieved from https://store.mintel.com/us-plant-based-proteins-market-report