With nine out of ten Americans snacking multiple times a day,1 snacking has officially become part of the American way of life. But what Americans are choosing for snacks is evolving and disrupting the traditional snack market. From gourmet jerky bars to flax milk yogurt to flavored almond butter squeeze packs, healthy snacks are in high demand. Learn which ingredients, nutrients, and claims are drawing consumers to healthy snacks.
Healthy Snacks Driving Snack Market Growth
The global healthy snacks market is forecast to reach $32.9 billion by 2025, growing at a CAGR of 5.2% between 2014 and 2025, according to Grandview Research.2 Cereal and granola bars continue to lead the market, with a revenue share of 36%.
While Europe is currently the largest market for healthy snacks, consumers in emerging economies in Asia (including China, India, Malaysia, and Indonesia) are experiencing a shift in consumption patterns and increasing disposable incomes that could lead to high future growth in healthy snacks.
In the U.S., clean label and health-related claims are driving snack food sales. According to Nielsen, in five years, snacks with non-GMO claims grew by 18.2%, snacks free from artificial colors or flavors grew by 16.2%, and those with no or reduced sugar grew by 11.3%—compared to an average growth of 1.2% across the entire snack category.3
So What Makes a Snack Healthy?
As consumers scan the shelves for snacks that they can feel good about, they look for cues such as claims and ingredients to help guide their purchasing decisions.
Top Claims
Popular front-of-package claims on snack foods that consumers associate with better-for-you include:
Protein
Whole grain
Fiber
Natural
No artificial colors
No artificial flavors
Non-GMO
Organic
Gluten-free
No added sugar
Reduced sugar
100 calories
Probiotics
Antioxidants
Vitamins and minerals
Top Ingredients
Consumers also understand certain ingredients to have inherent health and nutrition benefits, and often expect them in their healthy snacks. Today's healthy snacks are typically based on or include ingredients such as:
Whole grains and ancient grains
Nuts
Seeds
Lean meats
Fruits
Vegetables
Legumes
Low fat and no fat dairy
Functional Food and Beverage Snacks
In addition to formulating snacks with macronutrients in mind—such as keeping protein and fiber high, while ensuring fat and sugar are low—adding functional ingredients is now a popular way for manufacturers to create a healthy snack. For example, bars may contain added vitamins and fiber, plant-based yogurts may be fortified with calcium, and beverages may include botanicals such as turmeric.
Other functional ingredients that can work well in snacks are amino acids, omega-3 fatty acids, and probiotics. Functional ingredients can be easily added to a food or beverage through a custom nutrient premix. Moreover, combining multiple functional ingredients into one custom nutrient premix streamlines several business operations including purchasing, warehousing, quality control, and production.
A custom nutrient premix can also be developed to meet the health and nutrition needs of specific consumer segments. It could address stage-of-life needs and be customized for growing kids, teens, or seniors. Or it could address health concerns, such as digestion, immunity, cognition, energy, or weight loss. For example, a custom nutrient premix containing calcium, vitamin D, and boron could be used in a product that supports bone health and targets senior women.
Why Fortify? Find out now! Download our Strong Case for Fortification guide

Trends and Innovations in Healthy Snacks
Consumers' preferences for snacks that deliver on health, convenience, and taste have sparked recent innovation in several of the healthy snack segments.
Bars
Bars continue to be at the forefront of functional foods. A variety of probiotic, prebiotic, and omega-3 fortified bars are in the market, as well as paleo and keto options formulated to be extremely low in carbohydrates and fortified with medium chain triglycerides. Protein levels are rising in bars, often with traditional whey and soy proteins, but increasingly with pea protein.
Whole grains, ancient grains (especially quinoa), cashew and almond nut butters, and chia seeds have expanded in bars. Bars are available that meet a wide variety of needs, but protein, fiber, and all natural remain common themes. Abbott's Curate Kids line of bars with protein, fiber, and kid-friendly flavors is a good example.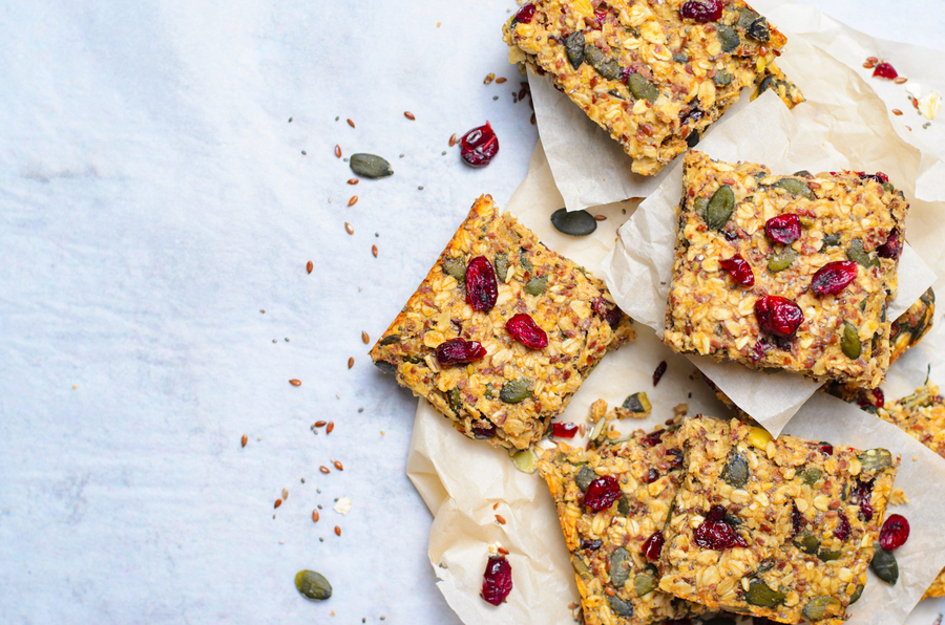 Chips
Never before have so many all natural, non-GMO, made with whole grain, baked not fried, and reduced sodium chips been on the market. Chip manufacturers have been extremely responsive to consumers' needs for healthy snacks.
Newer developments include chips made from legume flours (such as pea, chickpea, and black bean flours,) and more chips made from vegetables and ancient grains. Functional chips are also available. Vegan Rob's chips contain ingredients such as turmeric and probiotics.
Jerky
Krave virtually created the healthy jerky market. With claims that include all natural, gluten free, good source of protein, and low fat, Krave Beef Jerky easily catches the eye of the healthy snack consumer. Krave has set the standard with gourmet flavors such as Chipotle Cherry, Cranberry Thyme, and Mango Jalapeno.
Innovations such as Krave Bars, made from beef, turkey, pork, dried fruit, and quinoa, will expand this segment further and inspire competition. Several vegan jerky products have already entered the market.
Nuts and Seeds
Almonds, cashews, and peanuts continue to be staples of nut snack packs, trail mixes, and nut bars. Justin's Nut Butter squeeze packs have expanded beyond almond butter to include cashew butter, peanut butter, hazelnut butter, and flavored varieties, such as cinnamon almond, maple cashew, and chocolate hazelnut.
Flax, chia, and hemp seeds are popular in nut bars, chips, and snackable granola clusters. Given the success of nut butter squeeze packs, there's big potential for the expansion of seed butters, such as sunflower seed and pumpkin seed butters, especially as they would be suitable for those with nut allergies.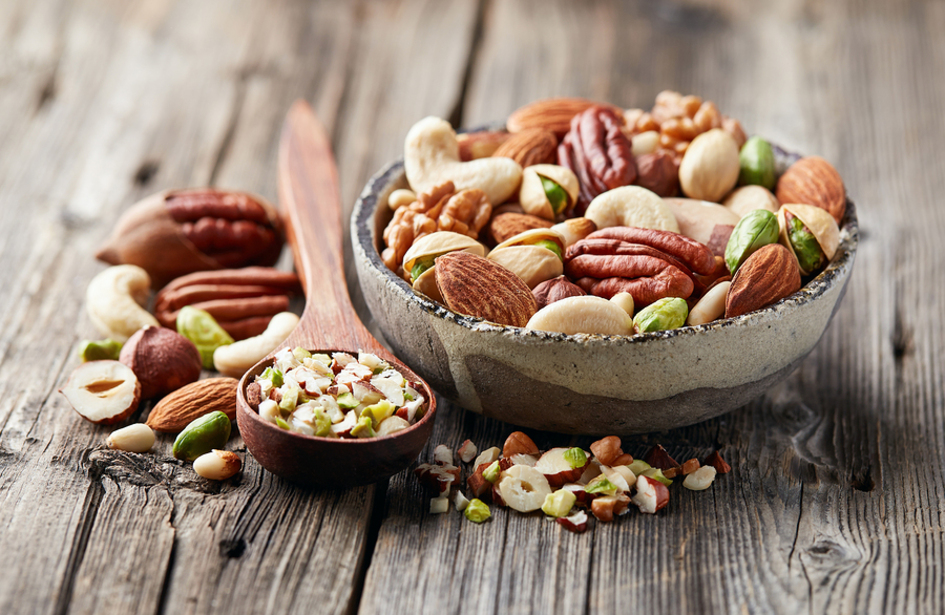 Yogurt
The yogurt aisle is not finished growing yet. Thanks to its health benefits from probiotics, calcium, and protein, along with its variety of delicious flavors, yogurt remains one of America's favorite healthy snacks. Higher protein and lower sugar have become increasingly important in the yogurt segment.
Expansion in yogurt has been driven largely by plant-based yogurts, with newer additions including Chobani Non-Dairy Greek yogurt and Good Karma Flaxmilk drinkable and spoonable yogurts. Packaging expansions include fun, portable formats for kids such as Chobani Gimmies tubes and squeeze packs.
Legume Snacks
Legumes as snacks are taking off. Legume snacks include roasted legumes, such as Bienna Chickpea Snacks in Rockin' Ranch and Barbeque flavors, and legume puffs, such as Hippeas Chickpea Puffs in Sriracha Sunshine and Far Out Fajita flavors. Chickpeas are big right now, but nearly any legume can work as a savory snack.
Roasted legumes and legume flours are also easy to include in chips, crackers, and bars for a boost in fiber and plant protein. Off the Eaten Path Veggie Crisps blends rice with peas and black beans to make a healthier chip.
Protein Balls and Bites
A fun new alternative to protein bars is protein balls and bites. These mini versions allow for better portion control than bars, and their size makes them even more snackable.
Examples include Bounce Energy Balls, Kellogg's Special K Protein Bites, and Orbs Organic Raw Bite Snacks. The Protein Ball Co. sells varieties with different protein options: Vegan Protein Balls, Whey Protein Balls, and Egg White Balls, to meet the needs of a range of consumers.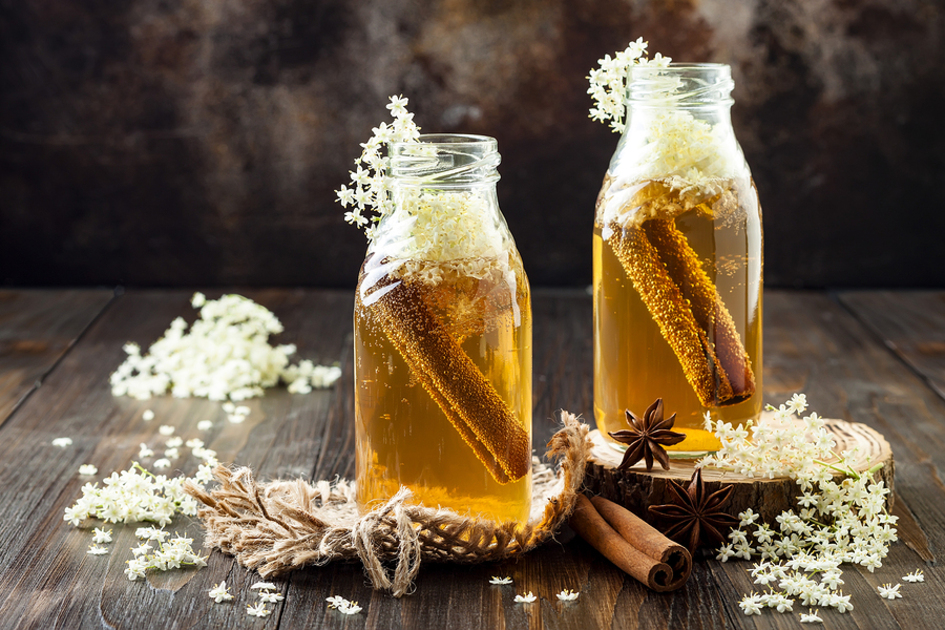 Ready-to-Drink Beverages
Beverages as snacks are more than just smoothies and shakes. Kombucha, a fermented tea naturally rich in probiotics, continues to expand. Kombucha is becoming more sophisticated with a variety of tropical fruit and herbal flavors available.
Low sugar and no sugar beverages are expanding due to consumer interest. Botanical waters are well-suited to this trend. Coconut water may soon face serious competition from birch water, maple water, and aloe water. The functional ingredients on trend in beverages include turmeric and cannabinoids.
Make It a Healthy Snack
Food and beverage manufacturers have done an amazing job of responding to consumers' evolving needs in snacks. After reviewing the state of the healthy snack market, we can confidently conclude that taste, convenience, and healthy nutrition are all the ingredients you need to make a healthy snack!
Let Watson help make your snack a healthy one with a custom nutrient premix. Protein, fiber, vitamins, minerals, probiotics, or botanicals—we've got you covered! Click to learn more about our Custom Nutrient Premixes.
References
1. Hartman Group. (2016). The Future of Snacking. Retrieved from http://store.hartman-group.com/the-future-of-snacking-2016/
2. Grand View Research. (2019). Healthy Snacks Market Size Worth $32.88 Billion By 2025 | CAGR: 5.2%. Retrieved from https://www.grandviewresearch.com/press-release/global-healthy-snack-market
3. Nielsen. (2017). Individual Snacking Categories on the Rise in the U.S. Retrieved from https://www.nielsen.com/us/en/insights/news/2017/individual-snacking-categories-on-the-rise-in-the-us.html