Functional beverages have become a vital part of the ready-to-drink landscape as consumers shift to better-for-you options. But providing health and wellness benefits like improved energy, sleep, immunity, or weight loss brings unique formulation challenges. Functional beverages require special attention to flavor to cover the bitter and off flavors often associated with functional ingredients. Learn how to flavor with fortifications in mind plus this year's top flavor trends for functional beverages.
Market Overview and Growth Forecast
According to Market Research Future, the global functional beverages market is forecast to grow at a CAGR of 6.3% from 2018 to 2023.1 Future Market Insights identifies North America as the largest market, followed by Asia-Pacific and Europe, with strong future growth expected in Asia-Pacific and the Middle East.2
While the largest segments of functional beverages are energy and sports drinks, functional dairy and dairy-alternative beverages, fruit and vegetable juices, teas, coffees, and waters have all become part of the ever-expanding category of functional beverages. By adding a custom nutrient premix, any beverage can be transformed into a functional beverage to provide more value to consumers.
Popular Functional Ingredients
Fortifications range from vitamins and minerals that address nutrient shortfalls to trendy ingredients like turmeric, activated charcoal, collagen, and cannabinoids, whose potential health benefits are still being explored. The most popular categories of functional ingredients include:
Vitamins
Minerals
Antioxidants
Prebiotics
Probiotics
Omega-3 fatty acids
Amino acids
Herbs and herbal extracts
Tea and coffee extracts
Superfruit extracts
Any combination of these ingredients can be incorporated into a custom nutrient premix for easy addition to a beverage. Although formulating with functional ingredients addresses consumers' demand for customized health and wellness, repeat purchase is largely driven by taste, so it's critical to find a delicious way to deliver those health benefits.
How to Flavor a Functional Beverage
Functional beverages have unique flavor challenges in overcoming the often bitter or unpleasant tastes of functional ingredients. One useful technology is microencapsulation, a process that coats the ingredient particles (often with an oil or edible wax) to mask their taste and odor. Another option is the use of flavor technology, such as bitter maskers.
A functional beverage can also be formulated with inherently bitter flavors (such as coffee, chocolate, cardamom, or grapefruit) to work with the ingredients rather than against them. Alternatively, spicy flavors (like ginger or cayenne) or sweet, indulgent flavors (like caramel macchiato or maple) can be used to mask the off tastes of functional ingredients.
Trending Flavors in Functional Beverages
With those flavor challenges in mind, the most promising flavors for functional beverages this year are:
Citrus flavors – grapefruit, orange, clementine, lemon, kaffir lime, and calamansi
Peppers – cayenne, chili, jalapeno, and habanero
Asian spices – ginger, cardamom, chai, and Chinese five spice
Floral flavors – elderflower, hibiscus, jasmine, and chrysanthemum
Sweet brown flavors – honey, caramel, and maple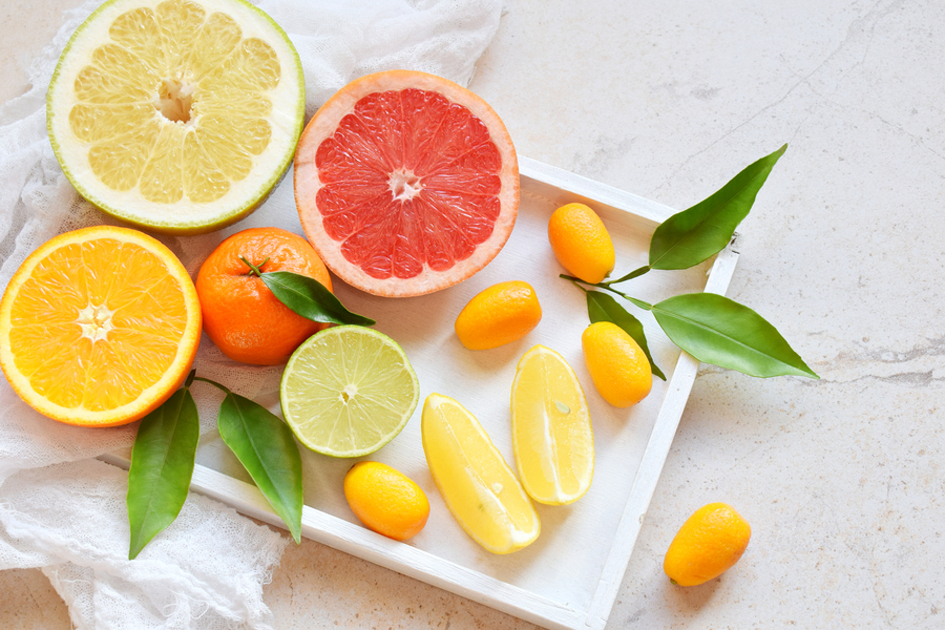 A marked Asian influence can be seen in the inclusion of kaffir lime and calamansi in trending citrus flavors, the mainstreaming of Indian and Chinese spices, and the expansion of China's most popular floral flavors into the U.S. The use of hot peppers in beverages (often in conjunction with fruit flavors like lime or mango) represents a bold and inventive use of traditional Latino ingredients.
Citrus and floral flavors work especially well for functional juice blends, enhanced waters, and energy drinks, while Asian spices and sweet brown flavors complement functional teas, coffees, and coffee lattes.
The Taste of Success
Whether it's a global adventure in exotic spices or sweet nostalgic indulgence, consumers are always looking for beverages that taste great. Functional beverage manufacturers have some unique flavor challenges but a variety of solutions as well—ranging from microencapsulation to bitter maskers to smart flavor selection.
For beverage manufacturers that want in on functional beverages, using a custom nutrient premix makes it easy. Buying a custom nutrient premix, rather than several individual ingredients, simplifies a number of business operations including production, purchasing, warehousing, and even quality control.
Learn how Watson can help make your functional beverage a success with custom nutrient premixes and microencapsulation technology!
Click to watch our video on choosing a Custom Nutrient Premix supplier
References
1. Market Research Future. Global Functional Beverages Market Information: by Type, Distribution Channel, Function, and Region – Global Forecast Till 2023. Retrieved from https://www.marketresearchfuture.com/reports/functional-beverages-market-1863
2. Future Market Insights. Functional Beverages Market: Global Industry Analysis and Opportunity Assessment 2014 – 2020. Retrieved from https://www.futuremarketinsights.com/reports/global-functional-beverages-market