Although anything can be eaten at breakfast, traditional foods like cereal, toast, yogurt, eggs, and bacon hold a special place in people's hearts when morning comes. Comfort and familiarity are highly valued at this eating occasion, but consumers' growing demand for healthy nutrition and convenience means manufacturers have to get creative. Check out this year's breakfast table trends, which include a fresh focus on plant proteins and whole grains, keto and paleo breakfasts, and flax and chia seeds everywhere!
The Most Important Meal of the Day
As Americans become increasingly nutrition savvy, they're seeing breakfast more in terms of satiety and long-lasting energy, and checking the nutrition label for protein and fiber, which they know can provide them with a strong start to the day. According to Nielsen, over half of Americans consider health attributes when buying foods: 61% are influenced by high protein, 57% by high fiber, and 57% by whole grain.1
Nielsen notes that while breakfast cereal is the leader among breakfast foods in terms of sales (especially among households with children), competition from other breakfast foods is increasing. Healthy nutrition, ready-to-eat, and on-the-go are driving today's breakfast choices. Daypart expansion of portable breakfast foods, such as yogurts and granolas as snacks, provide additional opportunities for breakfast food manufacturers.
With the U.S. functional foods and beverages market forecast to grow at a CAGR of almost 7% between 2017 and 2021 according to Technavio2, it's important to recognize that a significant proportion of functional foods and beverages are breakfast items. Functional foods and beverages commonly consumed at breakfast include yogurts with probiotics and breakfast cereals, milks, and plant-based milks fortified with vitamins and minerals.
It should be no surprise that consumers have health on their minds when shopping for breakfast items. This year's breakfast trends put the spotlight on healthy nutrition, supported by ready-to-eat and on-the-go convenience.
1. Plant Proteins
Consumers' continued focus on protein, and in particular plant protein, is expanding plant-based meat alternatives into breakfast time. Frozen breakfast sausage and bacon alternatives sold under brands such as Morning Farms, Boca, Amy's, and Gardein are heat-and-eat ready and free of the saturated fat found in their real meal counterparts. Field Roast, Yves, and Lightlife offer fresh, refrigerated versions.
Plant-based yogurts have been proliferating in response to the plant protein craze. Not all plant-based yogurts are protein-packed, though (e.g., coconut yogurt), so it becomes essential for protein-seeking consumers to check the nutrition label. Soy yogurts like Silk and pea yogurts like Ripple deliver on protein. Soy and pea protein isolates are also an easy way to add plant protein claims to breakfast cereals and can even be included in a custom nutrient premix along with vitamins and minerals.
2. Overnight Cereals
After overnight oats became an Instagram sensation, Quaker was quick to release its just-add-milk Overnight Oats in convenient cups. Taking the cue from food bloggers—who were making a high fiber, whole grain food even healthier by adding seeds, nuts, and fruits—Quaker launched varieties such as Orchard Peach Pecan, Toasted Coconut & Almond, and Unsweetened with Chia Seeds, making food prep even easier for consumers.
Overnight chia is now big on social media. With an indulgent pudding-like texture and impressive amounts of protein, fiber, and omega-3 fatty acids, we expect food manufacturers to catch up to this trend soon.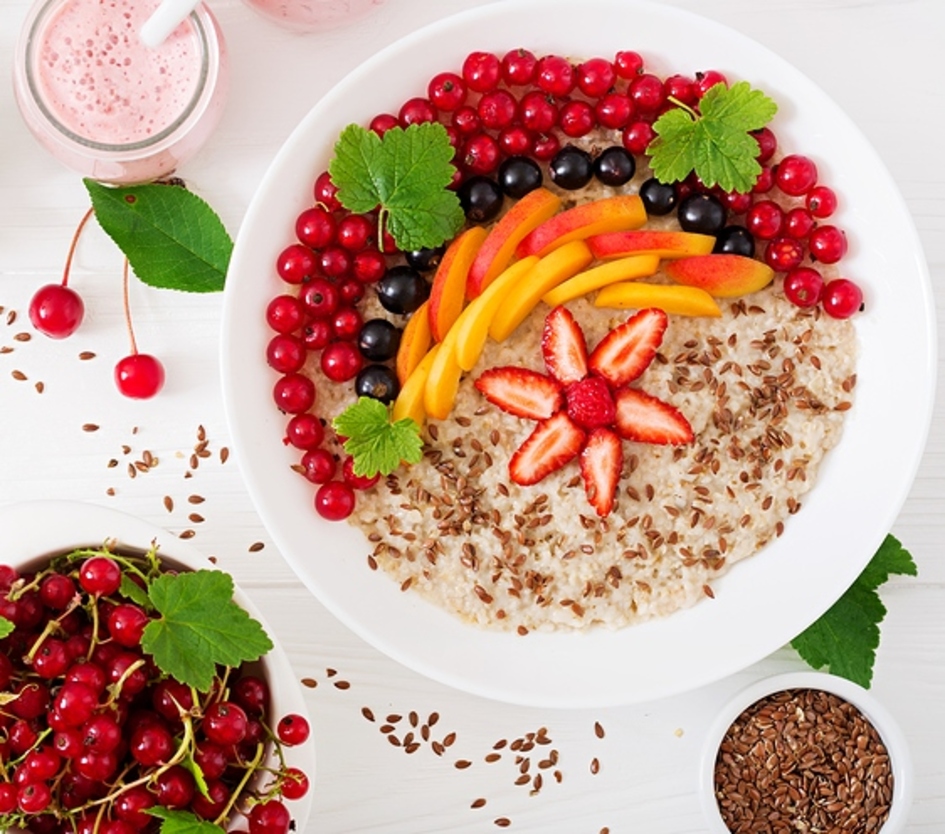 3. Flax and Chia Seeds
Flax and chia seeds are both nutritional powerhouses and easy to add to any food. Flax is best known for its high content of omega-3 fatty acids, but may become even better known for its antioxidant content since it's believed to contain more lignans (a type of polyphenol) than any other plant. Increasingly, manufacturers are finding that breakfast cereals, oatmeals, breads, frozen waffles, and pancake mixes are excellent vehicles for flax seeds and a simple way to add nutrition and visual appeal.
Chia became a fascination for American consumers after the launch of Mamma Chia beverages, which showcased chia's unique ability to expand and float in water due to its outer coat of soluble fiber. The online popularity of overnight chia gave it another boost. Like flax seeds, chia seeds work well in breakfast applications and can take a product to the next level.
4. Even-Better-For-You Breakfast Cereals
Ready-to-eat breakfast cereal is a staple in most American households. And since it's the most popular children's breakfast and often considered the most important meal of the day, parents rely on manufacturers to create a strong nutrition profile for this product. Vitamins and minerals have become an expectation, and now protein, fiber, and even probiotics are on their radar.
More than ever, front-of-package nutrient content claims listing the product's grams of protein, fiber, and whole grains, plus the %DV of vitamins and minerals, compete for consumers' attention in the cereal aisle. Consumers no longer have to check each nutrition label to find their perfect cereal. In addition, organic, natural, and gluten-free claims continue to grow, as well as heart health claims for cereals that contain oats or soy.
Kellogg's Hi! Happy Inside is raising the bar with its 3-in-1 prebiotics/probiotics/fiber formula designed to support digestive wellness. Digestive health, immunity, and heart health are important concerns to many adults, and addressing these concerns represents an important opportunity for breakfast cereal manufacturers. Probiotics, prebiotics, fiber, protein, and even omega-3 fatty acids can be added to a breakfast cereal through a custom nutrient premix.
5. Whole Grain Everything
Breakfast cereal isn't the only breakfast food boasting whole grain. Claims of whole grain can now be found in English muffins, bagels, frozen waffles, and pancake mixes. Claims of "100% whole grain" or "100% whole wheat" may represent the gold standard, but consumers are still glad to see any amount of whole grains included, especially if it's listed as the first ingredient.
Using an assortment of whole grains is another attention-grabbing approach. Multi Grain Cheerios is made with 5 whole grains—whole grain oats, corn, rice, sorghum, and millet—and claims 19 grams of whole grains per serving. A Whole Grains Council logo is another way to distinguish a product made with whole grains.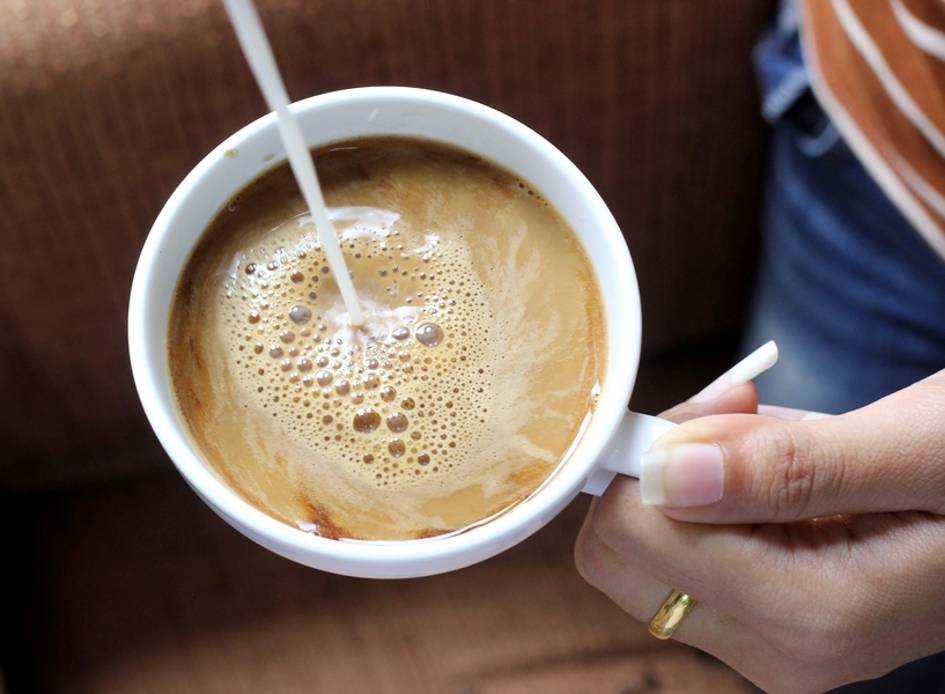 6. Plant-Based Coffee Creamers
We remember when plant-based milks first entered the breakfast scene, followed by plant-based yogurts. And now, plant-based creamers are making a splash. Silk Soy Creamer in original and vanilla paved the way for coconut and almond-based Califia Better Half and Nut Pods, available in flavors like pecan caramel, hazelnut, vanilla lemon, pumpkin spice, and peppermint mocha.
Plant-based creamers have shown us that plant-based alternatives don't actually need to contain protein to benefit from the health halo of plant-based. And these exciting flavors hint at the array of flavor possibilities for our morning coffee and the opportunity to bring coffee shop customers back home.
7. Keto and Paleo Breakfasts
Keto and Paleo are just two of the varieties available of Birch Benders Pancake & Waffle Mix. Ingredients such as cassava, coconut, and almond flours provide an alternative to wheat flour that allows keto and paleo followers to enjoy traditional breakfast foods while still adhering to their diets.
Other brands catering to this market include Good Dee's, Pure Traditions, and Julian Bakery. Keto and Paleo products are often sweetened with sugar alcohols, stevia, or monk fruit, rather than sugar. Manufacturers willing to customize their products to meet the needs of these consumer segments can expect loyal customers and increased sales.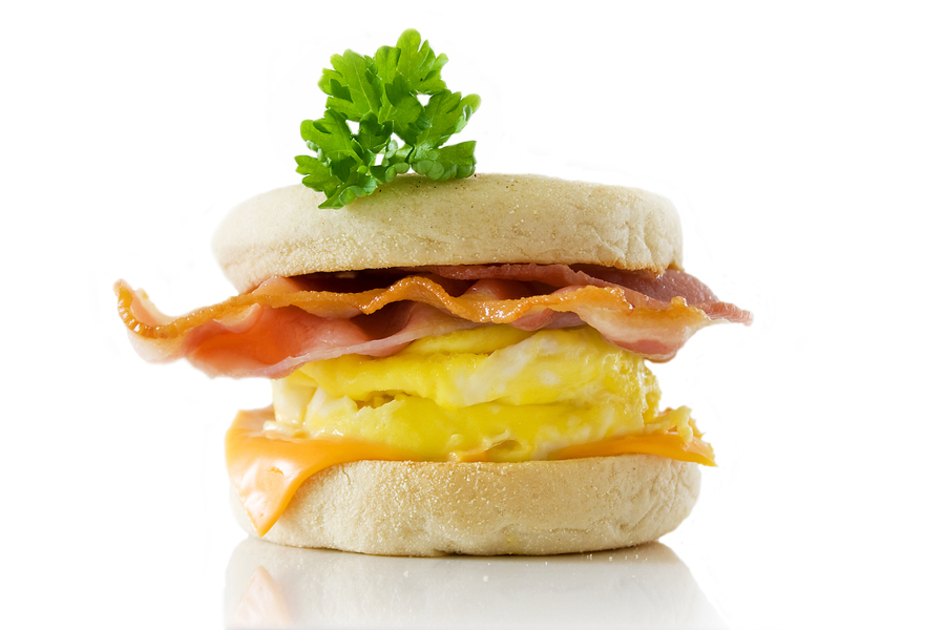 8. Frozen Handheld Entrees
English muffin sandwiches, breakfast burritos, and savory pastries filled with egg, bacon, and sausage—the frozen foods industry is providing some serious competition to breakfast-orientated quick service restaurants. Frozen handheld breakfast entrees answer consumers' needs for heat-and-eat and on-the-go, without sacrificing the delicious taste of their favorite traditional breakfast foods.
Products such as Pillsbury Toaster Scrambles, Special K Flatbread Breakfast Sandwiches, Evol Breakfast Burritos, and Jimmy Dean English Muffin Sandwiches are helping to expand the breakfast space in the frozen aisle. Healthy Choice Power Bowls Morning illustrates with its Unwrapped Burrito Scramble that bowls can work for breakfast, too.
Rise and Shine with Watson
Consumers want it all. They want their favorite breakfast foods, but they also want them to be convenient and nutritious. Fortunately, it's easy than ever to deliver. Packaging innovations ranging from oatmeal cups to yogurt tubes, and ingredient innovations like neutral tasting plant protein isolates and the ability to multi-fortify with a custom nutrient premix, have made the perfect breakfast possible!
Maximize your nutrition label by using a Watson custom nutrient premix with protein, fiber, vitamins, and minerals that's specifically designed for your product and consumer. To learn more about the most important nutrients for Americans, download our Guide to Nutrients of Concern.

References
1. Nielsen. (2016). Breakfast is the most important meal of the day, but the way we eat it is changing. Retrieved from https://www.nielsen.com/us/en/insights/news/2016/breakfast-is-the-most-important-meal-of-the-day-but-the-way-we-eat-it-is-changing.html
2. Technavio. (2017). Functional Food and Beverage Market in the US 2017-2021. Retrieved from https://www.technavio.com/report/functional-food-and-beverage-market-in-us