Healthy nutrition is the top consideration for nearly half (46%) of parents when deciding which foods to buy for their kids, according to market research firm Packaged Facts.1 But what does a healthy nutrition label mean to today's parents? Learn how the demands of Millennial parents are creating a new wave of better-for-you children's foods, complete with taste adventure and on-the-go packaging.
What Millennial Parents Care About
To understand today's market for children's foods and beverages, we have to understand Millennials, who are now responsible for the majority of births in the U.S. each year. Eighty-two percent of U.S. births were to Millennial moms in 2016, and over a million more are becoming moms each year.2
As a generation of foodies, it's not surprising that Millennials are also setting the bar high for foods and beverages for their children. For their kids, as well as for themselves, Millennials are willing to pay more for quality. They're also attracted to brands that they can identify with. The most important things parents are looking for in children's foods and beverages today are:
No artificial ingredients – including no artificial colors, flavors, sweeteners, or preservatives
Low and no added sugars – now easy to assess due to the new nutrition label changes
Transparency – clear communication about ingredients, nutrients, and product benefits
Convenient packaging – including on-the-go, ready-to-eat, and child-sized portions
Top Kids' Food Trends for 2019
With these expectations in mind, let's take a look at this year's top trends in children's foods and beverages:
1. Fruit Snacks Without Added Sugar
Today's better-for-you fruit snacks provide vitamins, antioxidants, flavor, and convenience without the added sugar. KIND Fruit Bites, made from dried fruit, call out no sugar added on its front panel, in addition to its short, all-natural ingredient list: 5 cherries and ½ apple for its cherry apple product, delivering on expectations of transparency and no artificial ingredients.
2. Juice Waters
In keeping with the high vitamin, low sugar theme that parents want to see on the nutrition label, juice is giving way to juice water. K!DS LUV Juice Infused Waters take it even further, adding fruit extracts rather than juice to keep the sugar at zero. Steviol glycosides provide the bit of sweetness that kids expect, while vitamin levels are boosted through fortification.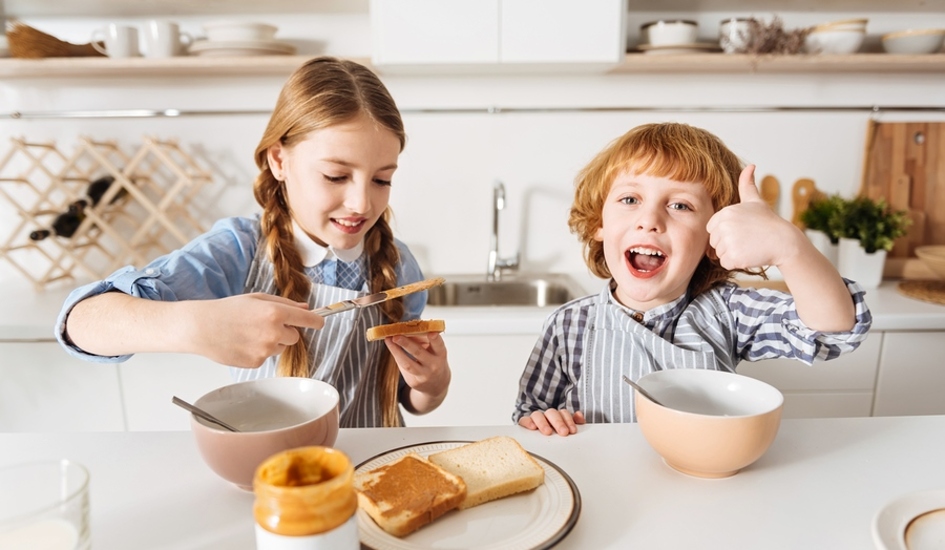 3. Seed Butters
Allergen-free alternatives to peanut butter, such as SunButter, are becoming school lunch staples in efforts to protect the students who do have peanut allergies. Pumpkin and watermelon seed butters may be next in line.
4. Early Allergen Foods
At the same time, new health recommendations to introduce potential food allergens to kids much earlier have created a market for allergen-containing foods. Brands such as Hello, Peanut! and Spoonful One are responses to the latest science showing that early allergen introduction can prevent the development of food allergies in children.
5. Squeeze Pouches
From Chobani Gimmies Yogurt Tubes to GoGo Squeez Fruit and Veggies On the Go, the squeezable format has been a huge hit with both parents and kids. Ready-to-eat, perfectly portioned, and fun to use, expect to see the squeeze pouch popping up in other categories.
6. Global Cuisines for Kids
Millennials are known for their interest in global cuisines and taste exploration. If they can bring this food adventure to their kids—in a healthy and convenient way—then they're all in. Nom Noms World Food has created a line of exotic foods for kids (Mini Nom Noms) and for parents (Mega Nom Noms). These heat-and-eat prepared meals have no refined sugars or artificial preservatives and offer an exciting experience for the whole family.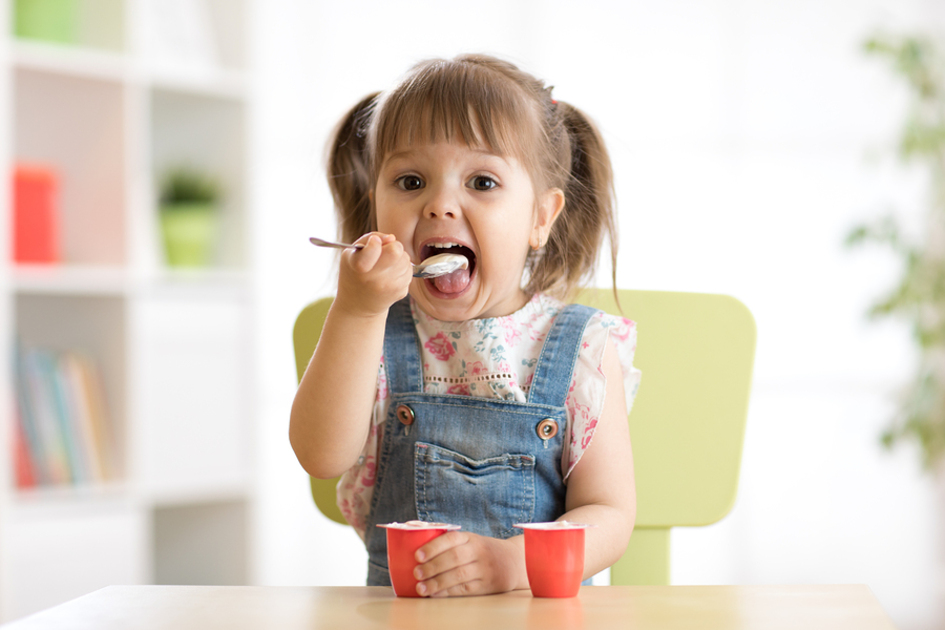 Looking Ahead
Children's foods and beverages that are nutritious, clean label, and convenient will continue to have a bright future. Low and no added sugar are trending now, but low and no added salt may be on the way. In addition, the popularity of probiotic-fortified foods (especially probiotic cereals and bars) among adults is propelling probiotic-fortification into the kids' segment. And stealth health—sneaking in fruits, veggies, and other healthy ingredients into kids' favorite foods—is another strategy for healthier daily nutrition.
Manufacturers of children's foods and beverages really are feeding the future! Let's make it a healthy one! Learn how you can boost your nutrition label with a Custom Nutrient Premix from Watson.
References
1. Packaged Facts. (2016). Kids Food and Beverage Market in the U.S., 8th Edition. Retrieved from https://www.packagedfacts.com/Kids-Food-Beverage-9896631/
2. Pew Research Center. (2018). More than a million Millennials are becoming moms each year. Retrieved from https://www.pewresearch.org/fact-tank/2018/05/04/more-than-a-million-millennials-are-becoming-moms-each-year/