What has more protein than Greek yogurt and the ability to go sweet or savory? Cottage cheese—and it is well-positioned to steal market share in the cultured dairy aisle. With flavors like blueberry acai chia and kalamata olive, and pecan and almond mix-ins, the explosion of innovation guarantees that this is not your grandma's cottage cheese.
Cottage Cheese Rising
Cottage cheese gained the spotlight last year, after winning silver and bronze awards at the World Cheese Awards. With yogurt sales flattening in the U.S., the time may be right for a cottage cheese resurgence—now that it's proved it can deliver on flavor as well as nutrition.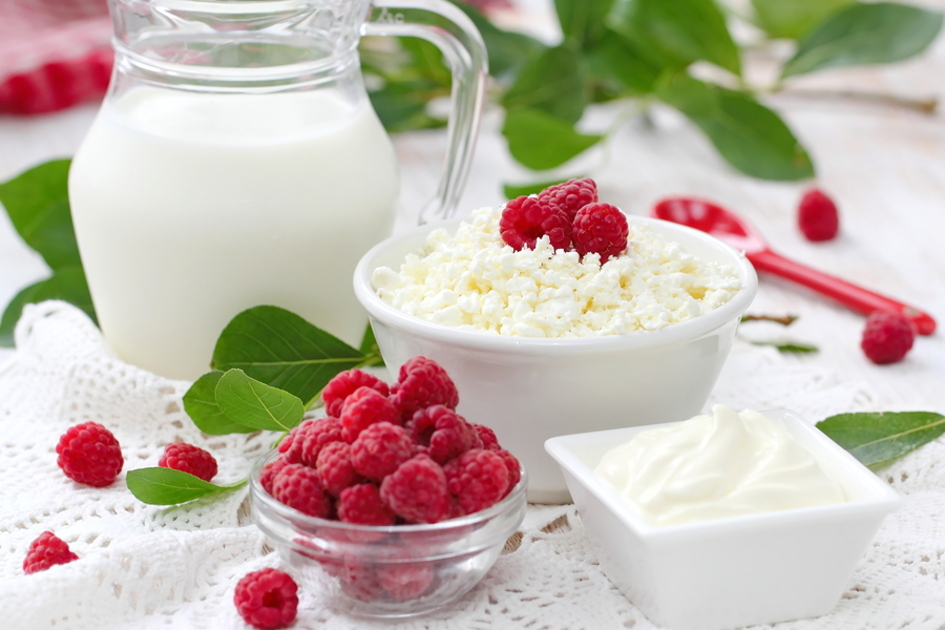 Four decades ago, the cottage cheese market was twice the size of the yogurt market.1 But this American staple got left behind, in part due to lack of innovation. Today, the yogurt market is nearly eight times larger than the cottage cheese market and boasts a dizzying array of brands, flavors, mix-ins, container sizes, and front-of-package claims.2 With cottage cheese innovation catching up, consumers may notice that cottage cheese provides many of the same benefits as yogurt, plus some unique advantages.
Addressing Trends
Cottage cheese addresses a number of the same trends that yogurt does, including:
Protein
Clean label
Snacking
Ready-to-eat
Single serve
On-the-go
A Nutritional Powerhouse
Cottage cheese is naturally high in protein, with about twice the protein of regular yogurt. Some are also fortified with whey protein concentrate to boost it further. For example, Hood Lowfat Cottage Cheese has 18 grams of protein per serving, compared to the 15 grams of protein in Chobani Plain Non-Fat Greek Yogurt.
Cottage cheese can benefit from the fact that yogurt consumers often check the nutrition label for protein, as well as for calories and added sugars. Front-of-package protein and calorie claims can call attention to cottage cheese's strong nutrition label. And like yogurt, it naturally contains calcium and can be fortified with vitamins A and D.
Keeping It Clean
Cottage cheese is also catching up on clean label, with options available in natural, organic, non-GMO, and grass-fed. Other innovations in the market that are on-trend for dairy include whole milk and lactose-free versions of cottage cheese. Green Valley Creamery has even introduced an organic, lactose-free cottage cheese that is FODMAP Friendly Certified.
A Savory Culture
Unlike yogurt, cottage cheese has a salt level that makes it the perfect base for savory flavors. It also does sweet and salty well (think salted caramel and chocolate-covered pretzels). This taste advantage, combined with recent research suggesting dietary guidelines for salt are too restrictive, creates an opportunity for snackable, craveable dairy.3
Flavor Forward
While the old standbys, plain and pineapple, are here to stay, other cottage cheese flavors seen in retail include:
Strawberry Chia
Blueberry Acai Chia
Peach
Mango
Honey & Pear
Maple & Vanilla
Chive
Cucumber Dill
Sundried Tomato
Kalamata Olive
And don't forget mix-ins. DairyPure Mix-ins Cottage Cheese (by Dean Foods) represents early-stage competition to Chobani Flip, with a separate compartment for pecans or almonds.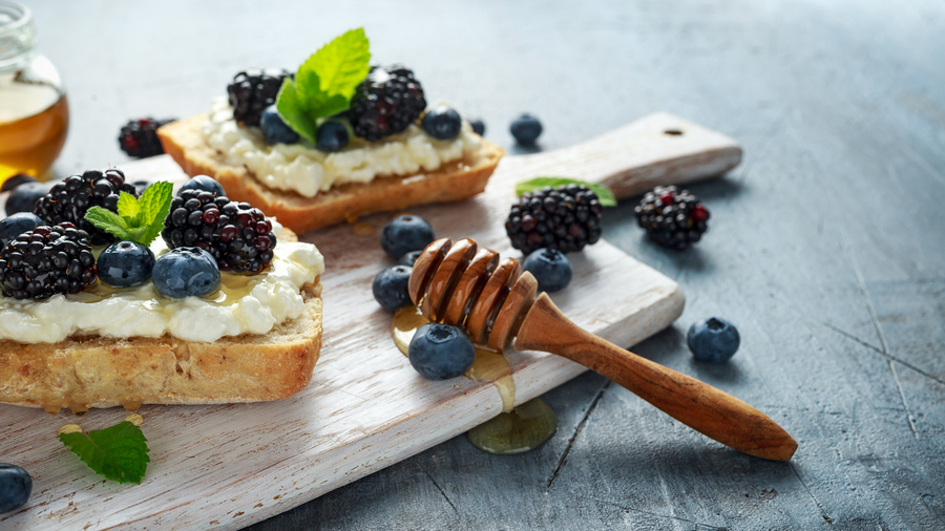 Cottage Cheese in Recipes
Another strength is the variety of uses in dishes. Cottage cheese can be a toast or sandwich spread, a dip for veggies and chips, or a protein topper for high-carb foods like pancakes and baked potatoes. It can replace cream cheese for more protein and less fat or whipped cream for more protein and less sugar.
What's Next?
Cottage cheese has a strong nutrition label and, thanks to recent innovations, flavor excitement as well. More flavors, mix-ins, recipe ideas, and marketing, along with consistent store placement next to yogurt, can move this product forward. Great taste with great nutrition always wins.
Partner with Watson to make your nutrition label look its best! Download our Comprehensive Guide to the New Nutrition Label.
---
References
1. Raphael, R. (2017). Can Cottage Cheese Become The Next Greek Yogurt? Retrieved from https://www.fastcompany.com/40432204/can-cottage-cheese-become-the-next-greek-yogurt
2. Severson, K. (2018). Is America Ready to Love Cottage Cheese Again? Retrieved from https://www.nytimes.com/2018/06/26/dining/cottage-cheese.html
3. Graudal, N. & Jurgens, G. (2018). Conflicting Evidence on Health Effects Associated with Salt Reduction Calls for a Redesign of the Salt Dietary Guidelines. Progress in Cardiovascular Diseases, 61(1), 20-26. https://doi.org/10.1016/j.pcad.2018.04.008