Microencapsulation is a useful tool for food manufacturers. This technique allows you to create tiny particles by encasing functional ingredients—such as plant extracts, flavors, minerals, vitamins, amino acids, vegetable and marine oils, probiotics, and enzymes—in an outer coating. There are several benefits to microencapsulation.
Shelf life is a key consideration for food manufacturers. When working with fortified products, they may need to pay even more attention to the shelf life of the ingredients they are adding. Vitamins and minerals that are exposed to air can go rancid, contributing an off-flavor to the product. As we discussed in our 2015 blog post, one of the benefits of microencapsulation is that it provides a barrier, shielding them from other ingredients and improving stability.
As more and more consumers turn to foods to address their nutritional needs, manufacturers can set themselves apart from the pack by offering fortified options using microencapsulation.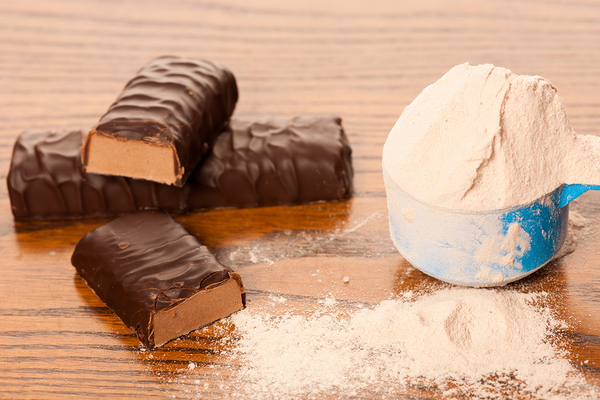 Eighty-eight percent of consumers are willing to pay more for healthier foods, according to a Forbes1 article, especially functional foods. Thirty-six percent are looking for foods high in fiber; protein, 32%; whole grains, 30%; or fortified with calcium, 30%; vitamins, 30%; or minerals, 29%. Offering products that target nutrition can help differentiate food manufacturers.
Another benefit to microencapsulation is that it provides a unique opportunity for food manufacturers introducing new health products, and it offers cost savings, too.
Microencapsulation offers cost savings, too. The process lets manufacturers measure and deliver precise levels of a desired nutrient. It can also reduce the need for overages—including more of a nutrient to a product to compensate for expected losses in nutrient potency that happen in processing. Encapsulating protects nutrients and reduces loss, creating significant cost savings over time. Encapsulating also ensures the stability, bioavailability, delivery, and effectiveness of these nutrients in medical foods and meal-replacement products.
Watson draws on its expertise in microencapsulation to provide you with solutions to create great-tasting functional products with a long shelf life. Click to access our on-demand webinar about Microencapsulation Technologies to learn about the applications and benefits of different microencapsulation technologies.
1 Gagliardi, Nancy. "Consumers Want Healthy Foods and Will Pay More For Them," Forbes, as of February 18, 2015
---
Further Reading