Did you know that the vast majority of Americans are not consuming adequate amounts of potassium? Less than 2% are meeting the recommendations for potassium,1 and the average intake is only 55% of the recommended amount.2 Since potassium helps regulate things like heartbeat and blood pressure, it's no wonder the FDA is making potassium a mandatory label nutrient on the new nutrition label. Here's everything you need to know about this vital nutrient.
Potassium Declared a Nutrient of Public Health Concern
The Dietary Guidelines for Americans 2015-2020 has identified potassium as one of the five nutrients of public health concern for Americans, along with calcium, vitamin D, dietary fiber, and for certain at-risk groups, iron.3 To qualify for this designation, a nutrient must be underconsumed by the population, and its underconsumption must be associated with health risks.
The Dietary Guidelines for Americans is jointly issued every five years by the U.S. Department of Health and Human Services (HHS) and the U.S. Department of Agriculture (USDA) to reflect the most up-to-date nutrition science, as well as the current nutritional status of Americans. It serves as the basis for federal nutrition policies, including the nutrition labeling of food.
The FDA has decided to make a number of updates to the nutrition label in response to this latest report, such as updating Daily Values (DVs) for nutrients and adjusting mandatory nutrient labeling to reflect the population's needs.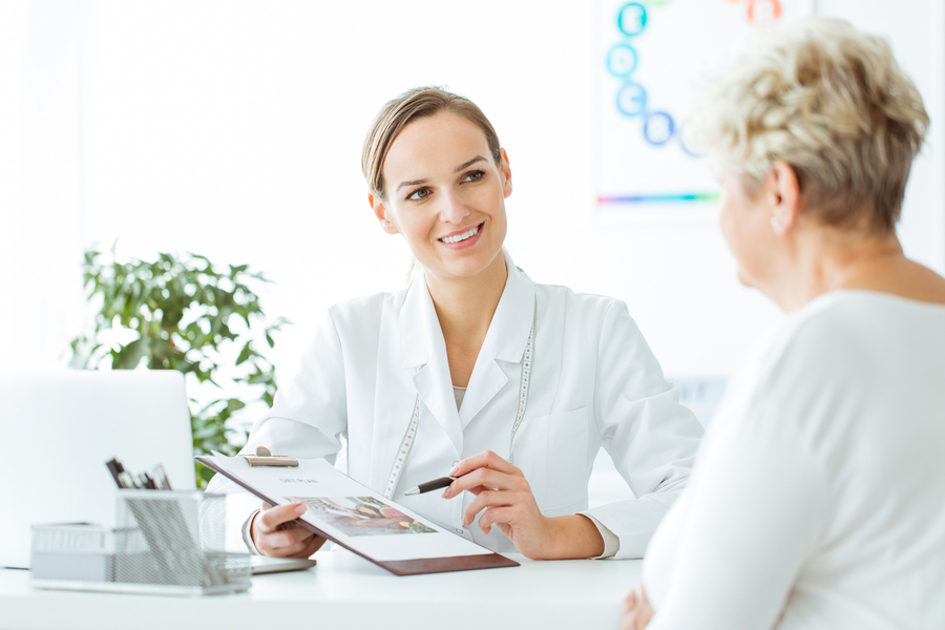 Nutrition Label Changes for Potassium
The new nutrition label regulations require that all of the nutrients of public health concern are listed. This means that dietary fiber, calcium, and iron remain on the label as mandatory label nutrients, while vitamins A and C drop off and become voluntary label nutrients. Potassium and vitamin D are replacing vitamins A and C on the label.
Furthermore, the mandatory label vitamins and minerals must now be declared in terms of weight (e.g., mg for potassium), in addition to % DV. Another change affecting potassium is an update to the DV from 3500 mg to 4700 mg, an increase of about 34%.
For manufacturers that were already declaring the % DV of potassium voluntarily on products, it will be important to recalculate the % DV with the new value. To maintain the % DV declaration of potassium through the regulation change, adding more potassium to the product will likely be necessary.
Why We Need Potassium
Potassium is a mineral and electrolyte present in all body tissues that is essential for cellular function. Specific functions of potassium in the body include:
Muscle contraction (including the heart)
Nerve signaling
Regulation of blood pressure
Carbohydrate metabolism
Protein synthesis
Maintenance of pH and water concentrations in the blood
According to the National Institutes of Health, there is scientific data to support that low intakes of potassium can increase the risk of certain diseases.4
Relationship Between Potassium and Sodium
A special relationship exists in the body between potassium and sodium. Potassium has the ability to flush sodium out of the body and reduce the effects that sodium has on blood pressure. This is especially significant considering the typical American diet is high in salt and exceeds the recommended intake limits for sodium.
The Dietary Guidelines recommends shifting to a healthy eating pattern that reduces sodium intake and increases potassium intake. Establishing a proper balance between these two electrolytes allows for optimal blood pressure regulation. It can even reduce high blood pressure in people with hypertension, which in turn reduces the risk of heart disease and stroke.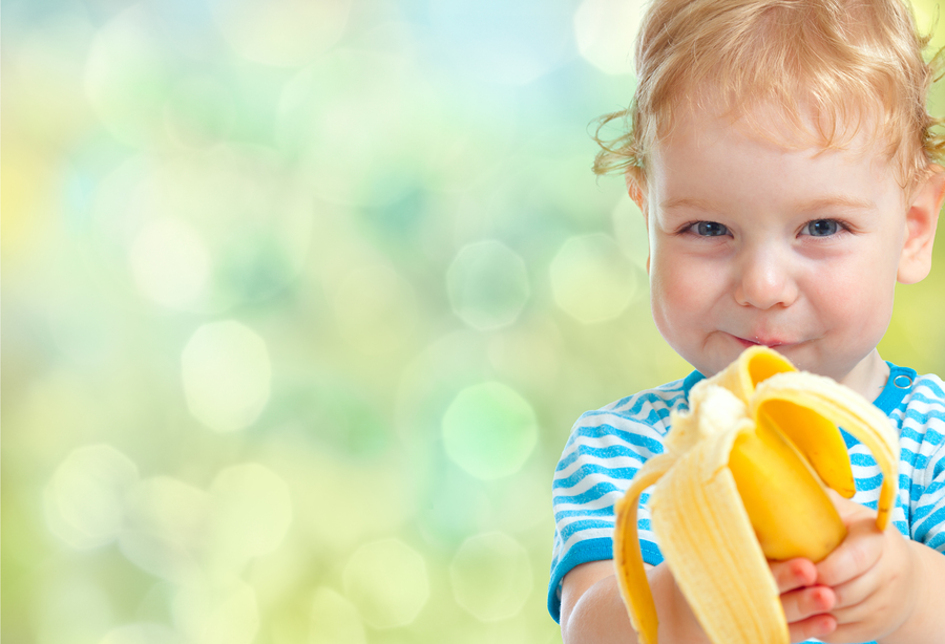 How Much Potassium Do We Really Need?
While we know that the new DV for potassium has been set at 4700 mg, it's important to remember that a DV is not the same as a recommended intake, which is often referred to as a Dietary Reference Intake (DRI). DVs often match DRIs, but not always. DRIs are a compilation of three types of values: Recommended Dietary Allowances (RDAs), Adequate Intakes (AIs), and Tolerable Upper Intake Levels (UL).
There are typically several different DRIs for each nutrient that vary depending on age and sex, as well as the needs of women who are pregnant or breastfeeding. For potassium, 4700 mg is the recommended daily intake amount for males and females ages fourteen years and older, excluding lactating women, who require more. Children and infants require less potassium.
Recommended Potassium Intakes for Different Groups
| Age | Male | Female | Pregnant | Lactating |
| --- | --- | --- | --- | --- |
| 0-6 months | 400 mg | 400 mg | | |
| 7-12 months | 700 mg | 700 mg | | |
| 1-3 years | 3,000 mg | 3,000 mg | | |
| 4-8 years | 3,800 mg | 3,800 mg | | |
| 9-13 years | 4,500 mg | 4,500 mg | | |
| 14-18 years | 4,700 mg | 4,700 mg | 4,700 mg | 5,100 mg |
| 19-50 years | 4,700 mg | 4,700 mg | 4,700 mg | 5,100 mg |
| 51-70 years | 4,700 mg | 4,700 mg | | |
| 71+ years | 4,700 mg | 4,700 mg | | |
The FDA uses DRIs to create one DV per nutrient that can be used as a reference for nutrition label calculations. The FDA chooses a DV that can be generally applied to all people ages four and older.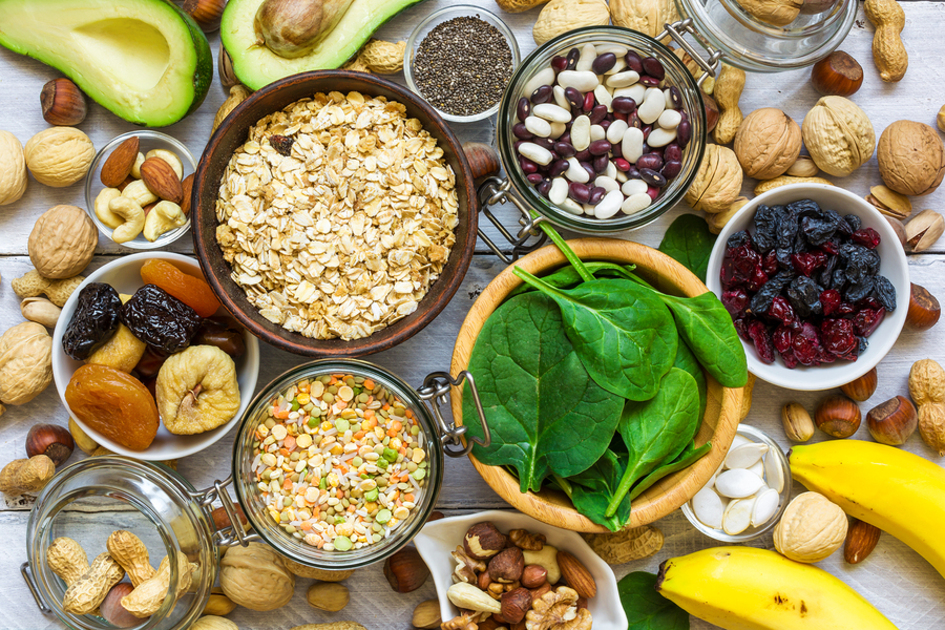 Foods Sources of Potassium
Potassium can be found across a wide range of food types. Some of the best sources of naturally-occurring potassium are:
Dried fruits – such as dried apricots, prunes, and raisins
Starchy vegetables - such as potatoes, sweet potatoes, and acorn squash
Legumes – such as white beans, kidney beans, and soybeans
Seafood – such as salmon, mackerel, and clams
Fruit juices – such as prune, pomegranate, and orange juice
Bananas
Nonfat dairy products – such as skim milk and nonfat yogurt
Tomato products – such as tomato paste, sauce, and juice
Spinach
Smaller amounts of potassium can also be found in rice, eggs, coffee, tea, lettuce, peanuts, apples, and many other foods. Following a healthy eating pattern that focuses on nutrient-dense foods is important to achieving the recommended intakes of potassium while staying within calorie limits.
Creating a Healthier Future
As manufacturers roll out their new nutrition labels, consumers will become increasingly aware of the importance of potassium in their diets. Count on Watson to provide high-quality custom nutrient premixes and timely nutrition information to support you in making healthy products that address Americans' most pressing nutrition concerns.
Download our Guide to Nutrients of Concern to learn more.

References
1. Cogswell, M., Zhang, Z., Carriquiry, A., Gunn, J, Kuklina, E. Saydah, S., Yang, Q., & Moshfegh, A. (2012). Sodium and potassium intakes among US adults: NHANES 2003-2008. The American Journal of Clinical Nutrition. https://doi.org/10.3945/ajcn.112.034413
2. Weaver, C. (2013). Potassium and Health. Advances in Nutrition. https://doi.org/10.3945/an.112.003533
3. Dietary Guidelines for Americans 2015-2020, 8th Ed. (2015). Retrieved from https://health.gov/dietaryguidelines/2015/guidelines/
4. National Institutes of Health. (2019). Potassium: Fact Sheet for Health Professionals. Retrieved from https://ods.od.nih.gov/factsheets/Potassium-HealthProfessional/